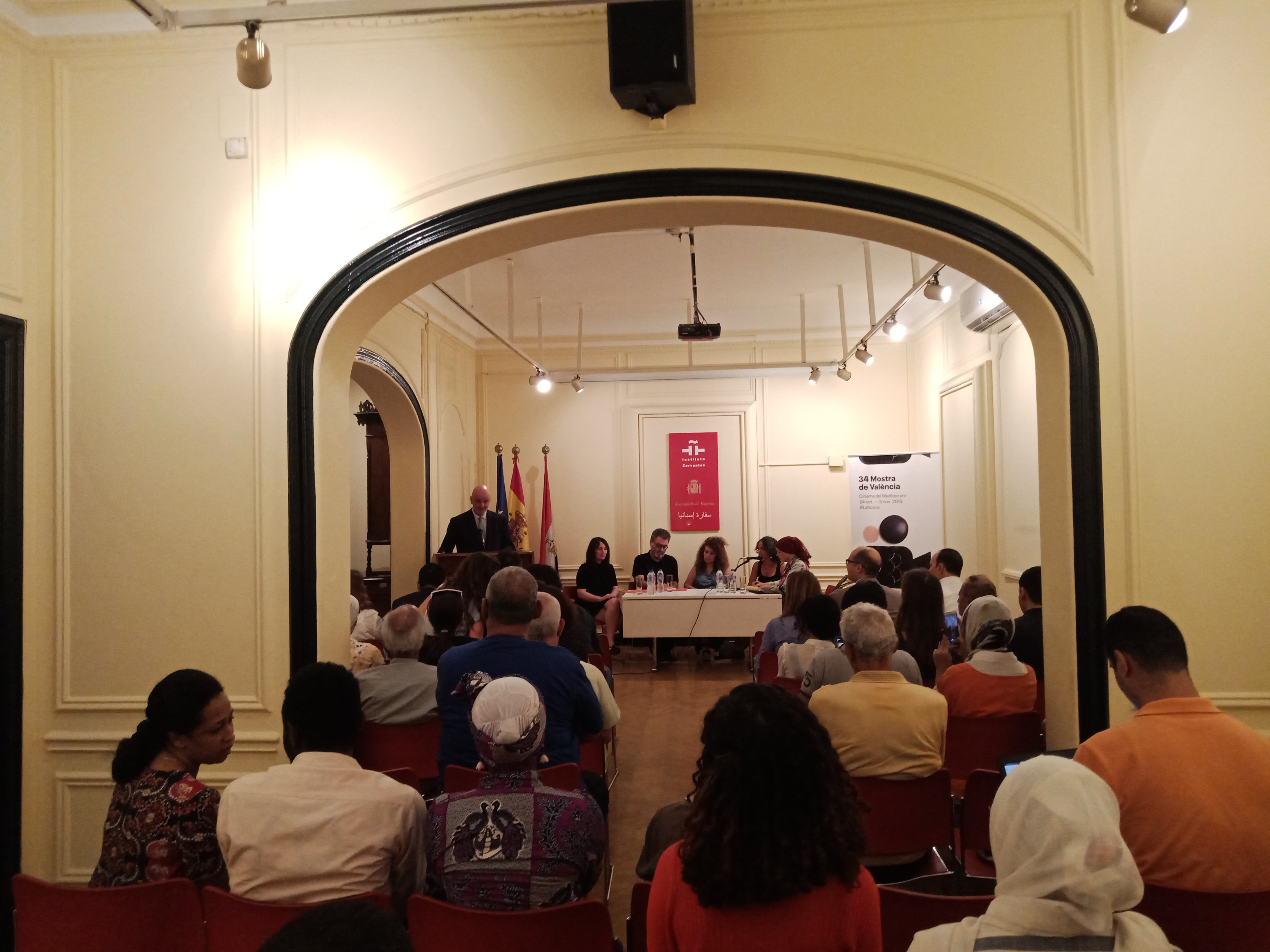 Spain's ambassador to Cairo Ramon Gil Casares attended Monday a symposium at the Cervantes Institute in Cairo on the films by contemporary Egyptian female directors that will be screened at the next edition of the Valencia Festival of Mediterranean Cinema.
The Ambassador of Spain to Egypt, Ramon Gill Casares, opened the event at the Instituto Cervantes in Cairo.
Director of the Cervantes Institute in Cairo Silvia Grijalba and the festival's artistic director Eduardo Guillot led the panel discussion.
The symposium discussed the current situation of Egyptian cinema, works presented by female directors, and difficulties faced by filmmakers when they begin a new work of art. Egyptian directors Aiten Amin, Hala Khalil and Amal Ramsis attended the symposium.
Guillot said that the Valencia Festival of Mediterranean Cinema is interested in Egyptian artistic works as well as those from other Arab countries overlooking the Mediterranean.
Egypt was selected for this year's edition as it offers a cinematic tradition famous in all Arab countries and also features abundant production, Guillot added.
Recent years have witnessed films by several female directors offering diverse and distinctive perspectives. Several were selected for the festival, he said. Director Sandra Nashaat directed action films, for example, while others presented very different genres.
The next edition of the Valencia Festival will take place between October 24 and November 3 in the eastern Spanish city of Valencia.
The festival is a meeting point between various cultures across Mediterranean countries. Among its selections, it will screen films by the most important Egyptian contemporary female directors, including Kamela Abu Zekri, Sandra Nashaat, Ayten Amin, Mariam Abu Ouf, Hala Khalil, Hala Lotfy and Amal Ramsis, whose films have become central to the feminist discourse in Egypt.