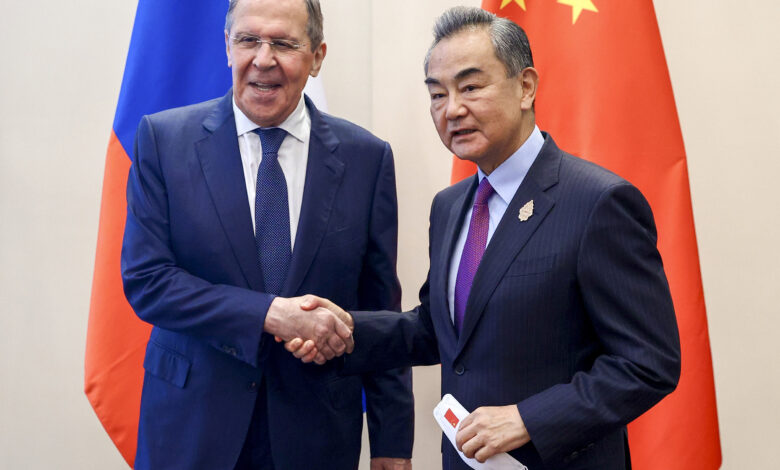 Chinese Foreign Minister Wang Yi met his Russian counterpart Sergei Lavrov in Bali on Thursday ahead of the G20 ministerial meeting, China's Foreign Ministry said in a statement.
The G20 meeting kicked off Friday morning on the Indonesian island. In addition to China and Russia, US Secretary of State Antony Blinken will be in attendance, along with other foreign ministers.
Prior to the G20 officially starting, China's Foreign Ministry issued a statement saying Beijing and Moscow "have eliminated interference, maintained normal exchanges."
It said cooperation between the two sides has "demonstrated the strong resilience and strategic determination."
They also exchanged views on the situation in Ukraine. According to the statement, Wang said China will uphold an objective and fair position, focus on promoting peace and talks, and support all efforts that are conducive to the peaceful resolution of the crisis.