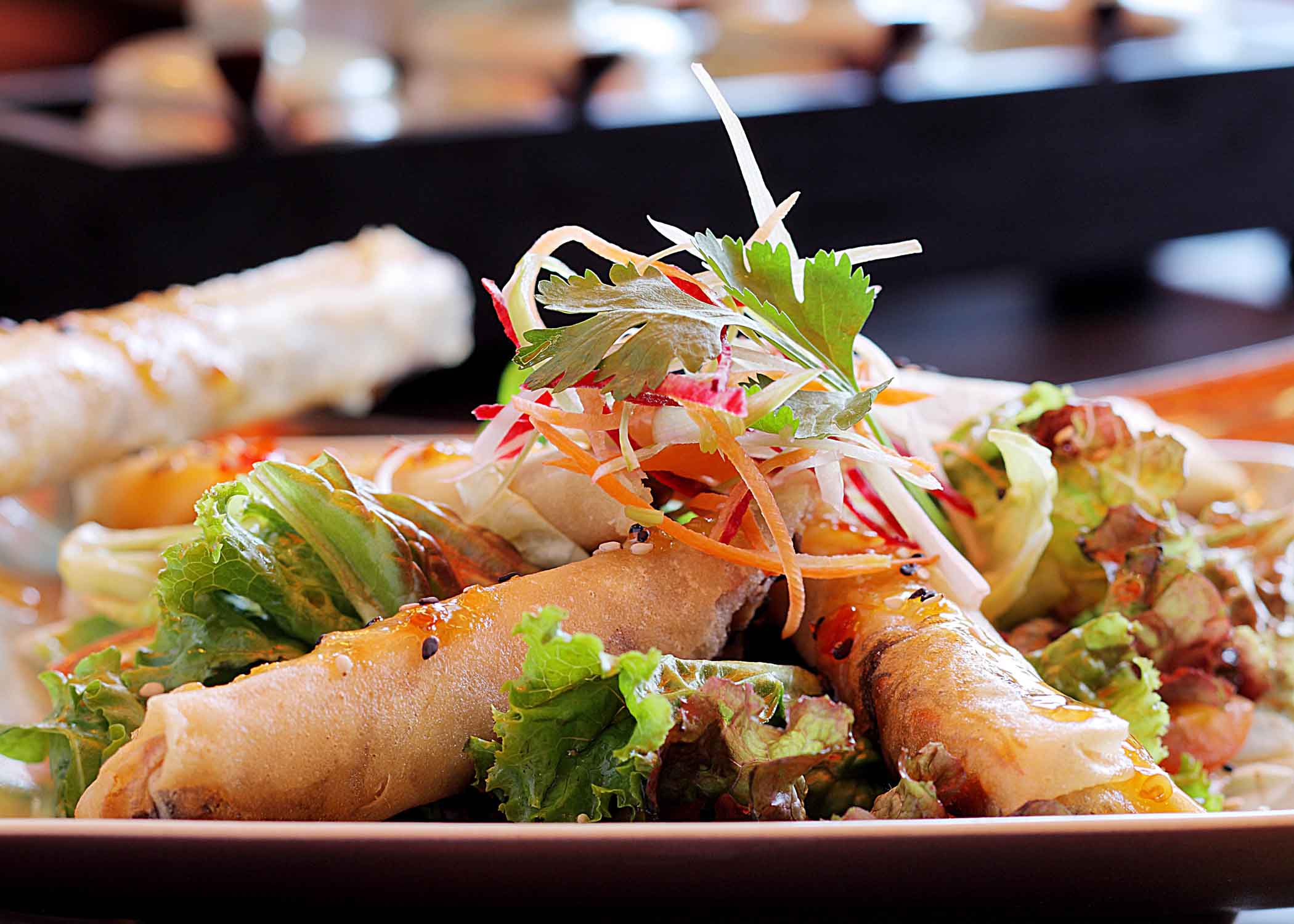 Nile Street in Giza between the Four Seasons and Gold's Gym is one of Cairo's most prolific dining destinations. Along this regrettably traffic-clogged riverside boulevard, you pass a myriad of dining options, including the restaurants inside the numerous boats that line the river (Carnivore, T.G.I. Friday's, the Fish Market, Fusion), the elegant establishments inside the Four Seasons (La Maison Blanche, Indigo, Gourmandise), the long-established Swiss restaurant, perhaps the anchor of this gourmet stretch, and various other coffee shops and fast food options. Something similar to London's Leicester Square, Nile Street probably has more tastes per kilometer than anywhere else in Cairo.
The latest culinary arrivals here, a pair of restaurants planted next to the Saudi Embassy, have been shrouded in mystery, seemingly permanently under construction. Progress seemed to have stalled, leading many to suspect that revolutionary Cairo forced the owners to rethink their plans, or that the construction activities were actually a cover for something much more dubious.
With the recent opening of two restaurants in the space ― Chop Chop, offering pan-Asian cuisine, and Asha, contemporary Indian ― these fears were put to rest. Each restaurant occupies half of a two-story complex that has been constructed there. On our first visit, in spite of our abiding affection for Indian cuisine, we decided to check out Chop Chop.
It was clear upon walking in that this is not another tired, under-budgeted dining concept. The decor is superb: elegant, trendy, yet tasteful, with comfortable and discreet seating areas. The central kitchen is open, giving diners a glimpse into the restaurants' imported chefs at work. The service is impressively prompt; our waiter hung so close to our table all night I was almost worried my cover as a food critic had been blown.
Chop Chop is part of a chain, with other branches located around the Gulf. Its food is fresh and interesting, largely avoiding the cookie-cutter blandness of many other chains. Chop Chop serves up Asian offerings from Japan, Thailand, Indonesia and China. A tray of spicy condiments sits at the middle of the table in the unlikely event any of your dishes need a bit more zest.
On a recent visit, we started with duck rolls served with spring onions and hoisin sauce, which were superb, as well as an undistinguished order of dim sum. We continued with two delicious dishes: Nasi Gorent, a pile of Indonesian rice mixed with shrimp and an egg on top, and Yaki Saba, duck with vegetables and noodles. Portions were ample, and we struggled to make it through a single dessert of fried bananas with honey and pomegranate ice cream. A wide range of interesting teas might tempt you as you digest.
Chop Chop is an attractive addition to Cairo's dining scene. The location is convenient, the service is excellent, and the food is very, very good. What's more, its tastes are authentic and prices are decent.
In spite of all this, and the overall quality of the dining experience, there remains a gnawing feeling in the back of my head that my last visit to Chop Chop would also be my last. I'm finding that I've become somewhat fond of the idiosyncratic charm of many of Cairo's traditional dining establishments. Chains, however good, feel a bit uninspired. It disturbs me to think that while I was dining in Cairo, someone could have been eating exactly the same dishes, served with an identically trained smile, in Doha or Dubai. I'd rather dine at someplace like Hana Korean Barbeque, though the food may be no better and the service is certainly less doting. Yet I digress ― Chop Chop has done nothing to deserve such a dour ending to this review. It deserves a visit.
Details: Open noon to midnight daily. Dinner for two is around LE350. 4 Ibn Kathr St., Giza Corniche, Suez Canal Tower, 3761-3763. No alcohol. Website: http://www.asharestaurants.com