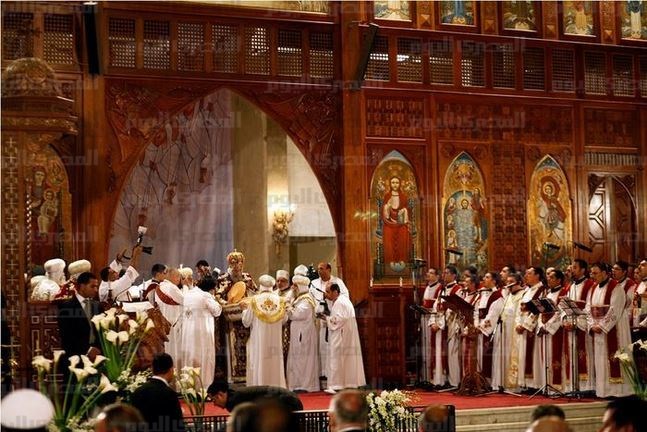 The new Personal Status Regulation prepared by the Coptic Church which will go into effect in July has stirred controversy.
Church Legal Adviser Ramsis al-Naggar, who took part in devising the regulation, said adultery as a reason for divorce was expanded in line with the modernity of the 21st century to include SMS mobile phone messages and going to the movies.
He said the Bible allowed divorce only in cases of adultery, pointing out that in the past this meant intercourse between a man and a woman.
Naggar also said that desertion incites adultery, specifying that it needs to have occurred over a period of two years. "If it happens to a couple in their twenties, it may incite adultery, but if it happens in their sixties, it can be overlooked," he said.
He said the church may annul a marriage if one party conceals illness or impotence. "It would not be a marriage in the first place, and each party may marry again," he said.
For his part, Nader al-Serafy, former coordinator of the 1938 Association Copts, sent a letter to Pope Tawadros II asking him to abolish the amendments of 2008 that limited divorce to adultery, and requested he submit the new regulations to parliament and to a social dialogue. He also asked him to allow for civil marriages.
Edited translation from Al-Masry Al-Youm