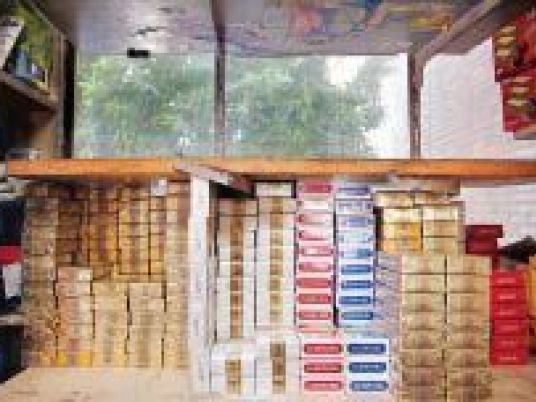 Many Egyptians used to smoke hand-rolled cigarettes at the beginning of the previous century, before switching to factory-made packages. Since then, hand-rolled cigarettes could only be seen in villages, or perhaps among young people seeking to distinguish themselves.
However, with every price increase imposed by the Finance Ministry on factory-made cigarettes, stores selling tobacco bags witness peak sales during the first days following the announcement, accompanied by a large increase in the number of consumers.
The popularity of rolled cigarettes, according to smokers, is attributed to many reasons, such as the price hikes, especially for the imported ones. The price of imported tobacco ranges between LE25-70, depending on the type and the size, which range between 25 and 50 grams. One hundred twenty rolled cigarettes can be made from a single package and rolling paper costs between LE3-5. The filters are sold in bags imported from the European Union, with around 120 units for LE12-15.
From the users' viewpoint, rolled cigarettes help smokers reduce the number of cigarettes consumed daily, as smokers cannot freely roll the cigarettes anywhere, at work or on in streets.
A device in the form of a metal package has appeared on the market to make cigarette-rolling easier, and its price ranges between LE25-50. When tobacco, a paper and a filter are introduced into the box, a rolled cigarette is made, very similar to the factory-made one.
Ibrahim Imbaby, head of Chamber of Commerce's tobacco division, said loose tobacco still does not rate high among Egyptian smokers, as imported tobacco is the most popular one. The price of a bag of loose tobacco reaches around LE40-45 and is enough to roll around 100 cigarettes.
Edited translation from Al-Masry Al-Youm