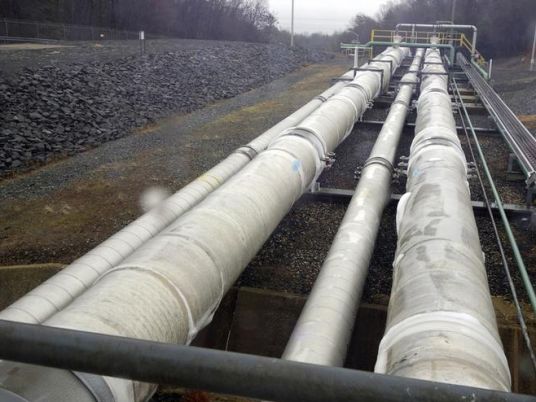 Oil and gas explorer Circle Oil said on Friday it had received a $15 million payment from the Egyptian government as part of Egypt's plan to pay off debts owed to energy companies operating in the north African nation.
"This has resulted in a significant reduction in the outstanding debt owed to the company," Circle Oil said in a statement. It did not say how much more it was owed.
The oil firm, which also operates in Morocco, Tunisia and Oman, owns oil and gas sites in the Gulf of Suez.
Egypt has delayed payments to oil and gas firms as its economy has been hit by almost four years of instability since a popular uprising ousted autocrat Hosni Mubarak.
Last week, Oil Minister Sherif Ismail said the country had paid $2.1 billion of its debt to foreign energy companies. The payment was the third batch to energy firms in the past year, Ismail said in a statement on Dec. 31, though the government still owes $3.1 billion.
Gas producer BG Group said on Jan. 2 it had received a $350 million payment from the Egyptian government.