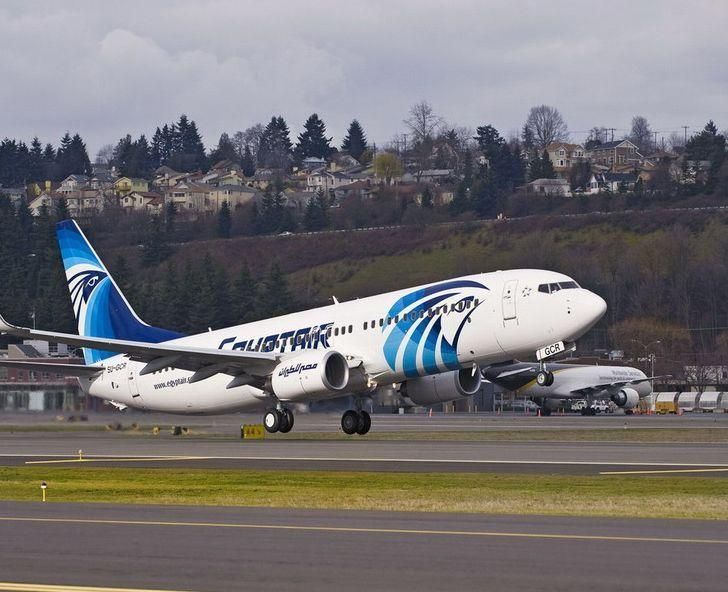 Civil Aviation Minister Mohamed Abbas Helmy said the civil aviation sector gives a top priority to applying the highest standards of quality and safety, through developing services offered to clients as per the State's strategy for achieving sustainable development and increasing productivity.
EgyptAir Holding has succeeded in renewing the accreditation of the IATA Operational Safety Audit (IOSA) Program without making any technical notes or observing points of mismatch after passing the inspection carried out by a delegation from Argos Pros , which is accredited by the International Air Transport Association (IATA).
The civil aviation minister witnessed the final meeting of Argos Pros' inspection, where the IOSA program's accreditation was renewed.
Chairman of EgyptAir Holding Company Yehia Zakaria, Assistant Chairman of EgyptAir Holding Pilot Mohamed Moussa, CEO of EgyptAir Airlines Pilot Ehab El Tahtawi and Head of the Safety and Quality Sector of the EgyptAir Holding Company Pilot Mohamed Badawy Moussa were present in the meeting.
The minister lauded the great efforts exerted by the workers of EgyptAir Holding and EgyptAir Airlines that culminated in the passing of the IOSA inspection without any notes.
Helmy said this success reflects the EgyptAir Group's commitment to all international safety and quality standards in the air transport industry.