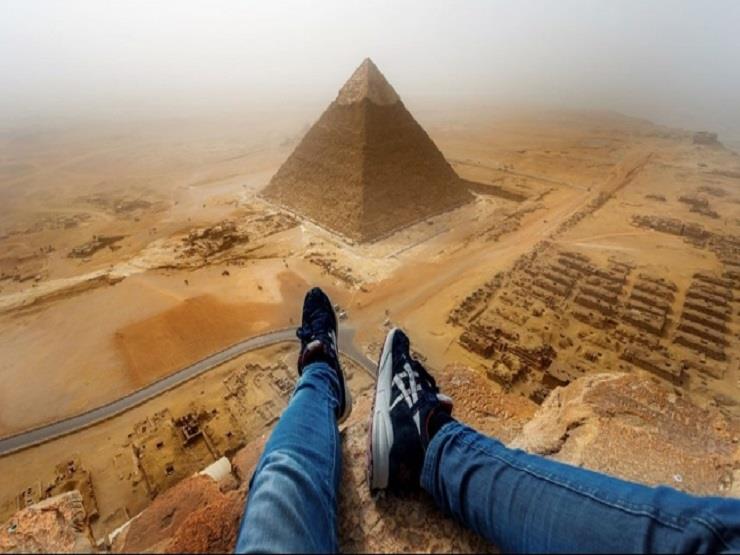 Egypt's House of Representatives on Wednesday amended law #177 of 1983 on the protection of antiquities to punish people climbing up antiquities, or visiting archaeological sites and museums without a permit, with a one-month-imprisonment and/or fine ranging between LE10,000 and LE100,000.
These punishments are doubled if any immoral and obscene acts are committed in the vicinity of the archaeological areas.
The law aims at preserving Egypt's cultural heritage, protecting antiquities, and recovering stolen artifacts.
An American tourist in 2019 was arrested and released on LE5,000 bail for taking pornographic photos at the Giza Pyramids.
In the presence of an interpreter and a delegate from the US embassy, the suspect said that he was a comedian and had an account on social media followed by millions, so he wanted to photograph his exposed body and post it online to garner more attention.

The prosecutor charged him and his friend of committing a flagrant act in a public area, but the tourist said he did not know that the act was illegal.
Egypt's Ministry of Antiquities issued a statement back in 2018 to respond to the spread of a pornographic video filmed by a foreign photographer, accompanied by his girlfriend, atop the Great Pyramid of Giza after the couple climbed it.
"Regarding the short video circulated and published yesterday evening depicting two foreigners climbing the pyramid at night, before uploading an obscene picture of both them, Antiquities Minister Khaled al-Anani has decided to ascertain the truth and take necessary action," the statement read.
A similar video was posted online in 2014, which gained widespread attention in 2015 when local paper Al-Masry Al-Youm published a story on the incident, with screenshots that blurred out a woman's breasts.
The privately-owned paper described the video as depicting nudity and sex acts by Russian-speaking tourists, near the 4,500 year-old Giza pyramids and the Sphinx. Reuters was unable to confirm the contents of the video.
The earlier clip prompted a strong social media backlash, from across the relatively conservative Muslim country.