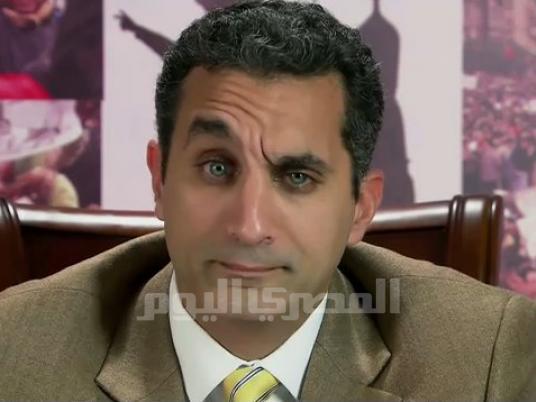 Comedian Bassem Youssef has been accused of defaming President Mohamed Morsy in a lawsuit filed by 12 individuals. Prosecutor General Talaat Abdallah has ordered investigations into the charges.
The plaintiffs accused Youssef of "insulting the president, [who represents] the prestige of the state before the whole world" in Friday's episode of his show El-Bernameg, aired on the privately-owned satellite channel CBC.
In the show, Youssef screened segments of Morsy's recent TV interview and said that the president should be given an Oscar for best actor, editing, directing, screenplay and picture, the complaint said.
The plaintiffs claimed that they "suffered massive harm [from Youssef's commentary], and were psychologically affected by this nonsense, ridicule and slander addressed to the head of state."
The prosecution asked CBC to provide them with a copy of the episode in question, and heard the plaintiffs' testimony.
This is the second time Youssef has been charged with defaming the president. He faced similar accusations last December.
Edited translation from MENA