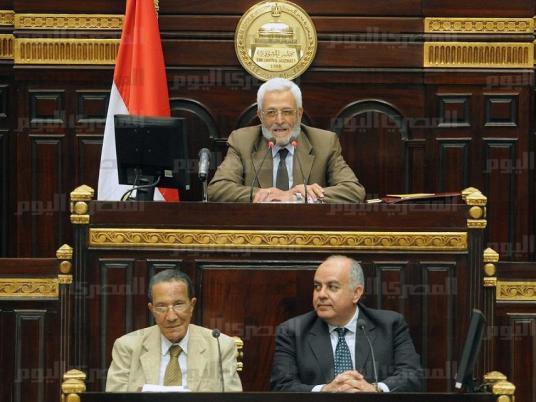 The Constituent Assembly plans to launch a large-scale awareness campaign Monday to inform voters about the draft constitution the body has drawn up, Reda Abdel Aziz, director of the assembly's media center, announced Thursday.
The final draft will be put to a referendum, which is expected to take place in November.
The nearly three-week, LE60,000 campaign will include televised public service ads and will kick off following a press conference at the Shura Council Monday afternoon, when additional details will be announced, said Abdel Aziz.
The information minister has commissioned state television's production department to fund the ads so they will not burden the assembly's budget. The segments are being offered to private channels for free, said Abdel Aziz, who is awaiting word on which channels will participate.
The campaign, which is using volunteers to help keep costs down, will also send text messages to cell phones via the State Information Service, Abdel Aziz said.
A center will be established to receive comments about the draft constitution, Internet and phone polls will be conducted to measure public reaction and, according to Abdel Aziz, Constituent Assembly members are expected to free up some time for media and public interaction in various governorates.
Edited translation from Al-Masry Al-Youm