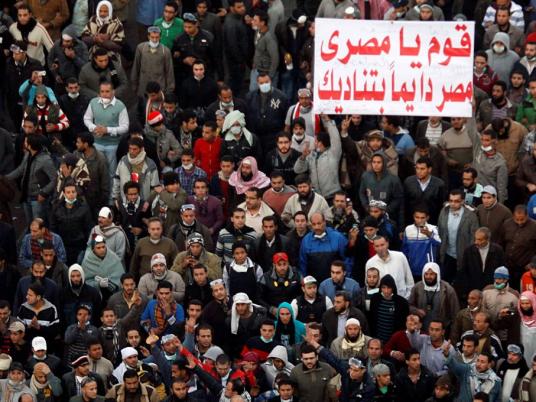 The final draft of the constitution is set to be put up for public debate within three weeks, Constituent Assembly member Bassam al-Zarqa said.
"I prefer to call it heralds of a constitution rather than final draft," Zarqa said.
He explained that the assembly is holding a community dialogue to reach consensus on all articles and avoid polarization during the referendum.
Assembly member Younis Makhyoun said the referendum would take place within two months.
"I hope at least 90 percent agree on [the constitution] in the referendum," he said.
Meanwhile, State Litigation Authority representatives accused assembly Chairman Hossam Gheriany of intransigence for failing to agree on their status in the chapter on the judiciary, having previously met with him for two hours to discuss the matter.
"Gheriany omitted us from the chapter," said Mohamed Taha, head of the State Litigation Club. "We demand … a civil prosecution."
He also said Gheriany does not consider the authority as a judicial body, "but the Supreme Constitutional Court ruled out his opinion in a landmark ruling."
Assembly adviser Hamdy Qandil said the assembly recommended the abolition of the High Endowments Authority while keeping the National Specialized Councils, citing similar existing bodies.
'The problem with the councils is that their recommendations are not implemented by the competent authorities," he said.
Edited translation from Al-Masry Al-Youm