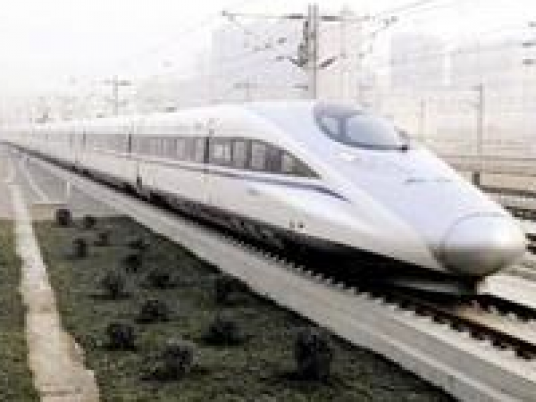 The construction of an electric train line to connect Cairo to the New Administrative Capital will begin in 2018, Assistant Minister of Transport, Amr Shaat said, adding that it will be completed by the beginning of 2020.
During a speech at the International Road Federation's conference, hosted by Dubai for three days, and attended by representatives from more than 70 countries, Shaat added that Egypt has managed to create about 8,000 km of roads in three years. Shaat said that it comes under a development plan adopted by the government that includes the establishment of new residential areas, which rely primarily on a modern and free road network.
He pointed out that the Ministry of Transport is implementing and studying six metro lines, of a total 207 km long, and plans to redevelop the Abu Kir train and al-Raml tram in Alexandria to depend both on an electrification system.
President Abdel Fattah al-Sisi and his Chinese counterpart Xi Jinping signed two agreements in September, including the Memorandum of Understanding (MoU), to construct an $739 million electric train linking the 10th of Ramadan city and New Cairo with the New Administrative Capital.
Minister of Investment and International Co-operation, Sahar Nasr, considered the project as highly significant within the Egyptian 2030 vision, as it will provide numerous economic opportunities linking new urban cities with industrial zones.
Edited Translation from Al-Masry Al-Youm