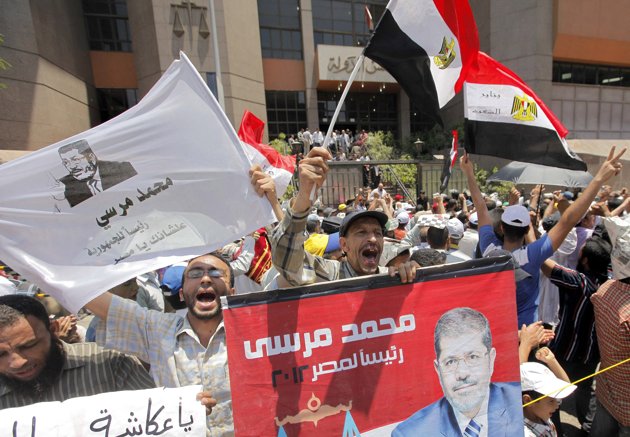 The State Council Administrative Court postponed Tuesday cases demanding the disbandment of the Muslim Brotherhood until the beginning of January to give the defense time to prepare documents.
In a heated session, the State Lawsuits Authority told the court there are no formal or legal papers for the group.
Mokhtar al-Ashry, the head of the Freedom and Justice Party's legal committee, asked to halt proceedings until the Supreme Administrative Court issues a verdict in other issues related to the case.
The plaintiffs argued that the Muslim Brotherhood did not abide by the law governing NGOs, which stipulates that all groups undertaking activities similar to those of an association must take the legal form of an association or a civil society organization.
They also said the Brotherhood works without permission and engages in politics, which is prohibited by the NGO law, and pointed to a report of the State Commissioners in 1977 that recommended the disbandment of the group accordingly.
Protests in Cairo in August called for the group's dissolution, saying that its existence is illegal under Law 84/2002.
The law is controversial, with rights groups considering it oppressive. Under the law, former President Hosni Mubarak dealt with the Brotherhood as an outlawed group and several members were arrested.
The Brotherhood has been operating outside the framework of the law since the group was disbanded in 1954 under former President Nasser. In 2011, Egyptian authorities approved the establishment of the Freedom and Justice Party, the Brotherhood's political arm.
Edited translation from MENA