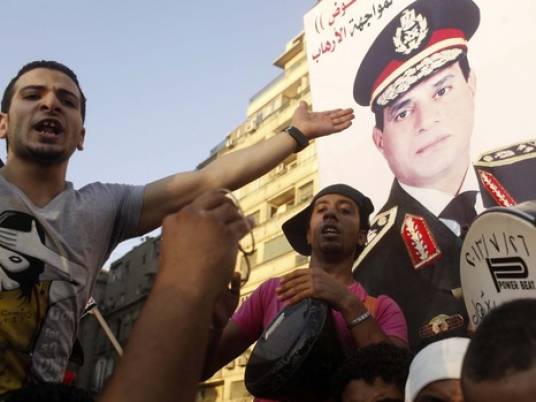 The urgent court rejected a lawsuit filed by a lawyer forcing Defense Minister Abdel Fattah al-Sisi to run in the presidential elections.
The court said the person who filed the lawsuit does not have a legal interest in filing such a case.
The lawyer, Ahmad Ezz al-Arab, demanded that Sisi run for presidency in order to
"
save [Egypt] from terrorism and unrest," according to his lawsuit.
The lawsuit filed also noted that when Sisi was asked in an interview with
Al-Masry Al-Youm
about running for presidency, he said
"
it is not the time," which left the political arena at a loss and confused other prospective candidates.
Ezz al-Arab demanded that Sisi be called to court to talk about whether he would be in the race.
Edited translation from Al-Masry Al-Youm