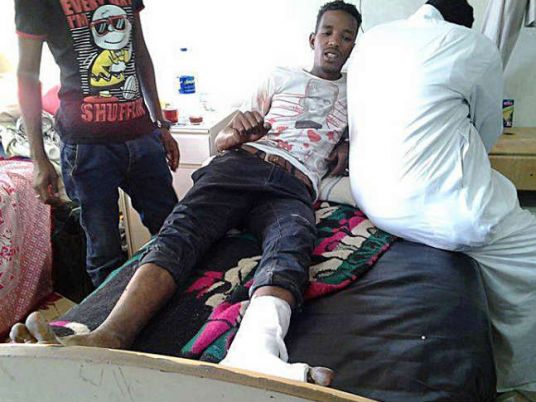 Qena Criminal Court has passed documents pertaining to the death sentence of 26 defendants from the "Aswan massacre" to the mufti for ratification.
The defendants were some of the 163 suspects involved in clashes between the Bedouin tribe Banu Hilal and the Nubian tribe of Al-Daboudiya, in an incident that became dubbed as the "Aswan massacre" by the media.
The clashes occurred in April 2014, after a young man from one tribe sexually harassed a girl belonging to the other. Abusive graffiti was then spray painted on the walls of a local secondary school by students from both tribes, in a verbal retaliation to the incident. According to an Al Jazeera report at the time, mutual hostility descended into several days of violent clashes between the tribes, during which at least 23 were killed and 40 injured.
The trial was adjourned on Tuesday for security reasons. Court orders were given for the trial to resume on Wednesday with a review the evidence, which includes photos of the victims and videos showing murder and the mutilation of dead bodies on the streets using fire arms and knives.
Eighty-six suspects, including 48 from Banu Hilal and 38 from al-Daboudiya, arrived earlier at the court. Tight security measures were taken, including the separation of suspects belonging to the two tribes to prevent clashes.
Edited translation from Al-Masry Al-Youm