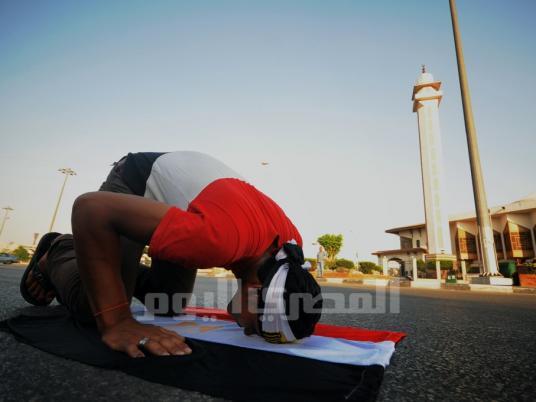 Cairo Criminal Court has upheld a verdict ordering the release of a student commonly known as the "t-shirt detainee" and his friend on a bail of LE1,000 each, rejecting the appeal submitted by prosecution.
On Tuesday, South Cairo Criminal Court earlier ordered release of the suspects on bail, more than two years after their initial detention.
Mahmoud Mohamed Ahmed Hussein was arrested in Cairo on January 25, 2014, after taking part in a demonstration marking the 2011 uprising that toppled former President Hosni Mubarak. He was stopped at a security checkpoint in northern Cairo and arrested along with his friend Islam Talaat.
The two have been held in pre-trial detention for more than the legal limit of two years, as stipulated in article 143 of Egypt's penal code.
Hussein was initially singled out due to his t-shirt, which bore the name of an anti-torture campaign "Nation without Torture", which was viewed by authorities as inciting political dissent.
However, the two young men were later charged with taking part in an illegal protest, possessing Molotov cocktails and "belonging to a terrorist organization."
While they have been released on bail, they still face the possibility of a trial at some future point.
Edited translation from Al-Masry Al-Youm