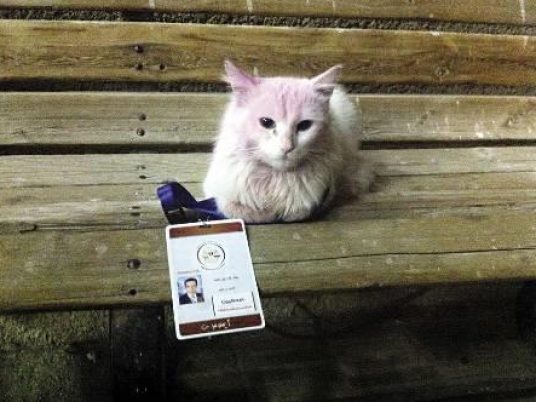 As voter turnout on the final day of parliamentary elections remained low on Wednesday, the highlight of the day became a curious cat at a vacant polling station in south Cairo.
The small cat was covered with stains from the phosphoric ink voters dip their fingers in.
Reporters and election employees, apparently bored with idleness, started to play with the cat they saw wandering around at a polling station in Helwan.
Some judges supervising the polls shared a bit of their meals with the little creature.
"The cat became friends with security guards, going after them at every location. It was also sharing meals with the judges," said one security guard. "It also attracted a few dozen voters, who would play with it after they had submitted their votes and dipped their fingers in the phosphoric ink, which caused the cat's fur to bear the ink stains as if she had also voted."
Edited translation from Al-Masry Al-Youm