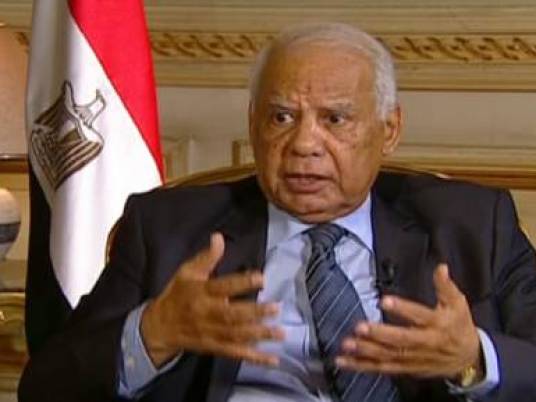 Prime Minister Hazem al-Beblawy has said the decision to disperse sit-ins supporting Mohamed Morsy is "final."
Breaking up the sit-ins, which have camped out at al-Nahda Square and Rabea al-Adaweya for over a month, would be undertaken according to law out of security considerations, the prime minister added.
During meetings between Beblawy and several party leaders from the National Salvation Front on Sunday, delegates agreed on the need to end the protests as soon as possible without any human cost.
Popular Current chief and former Nasserist presidential candidate Hamdeen Sabbahi proposed a police cordon around the sit-ins.
It was vital the government stuck to the army-led roadmap for political transition, Sabbahi stressed.
Sameh Ashour, head of the Lawyers Syndicate and a NSF leader, said delegates called on the Cabinet to follow the law strictly and end sit-ins at Rabea al-Adaweya and al-Nahda.
Osama al-Ghazaly Harb, head of the Democratic Front Party, said Beblawy agreed with other NSF party leaders to disperse the sit-ins to restore law and order on the streets of Cairo.
Mohamed Sami, chief of the Karama Party, said methods for shutting down the protests were discussed.
Edited translation from Al-Masry Al-Youm