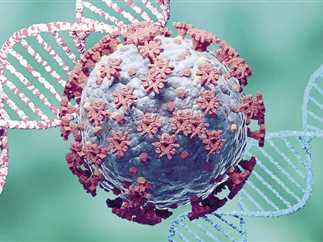 Dr. Amgad al-Haddad, a consultant in allergy and immunology, told the "Sehtak Bedenyah" show that the Delta variant is at Egypt's door, as it is currently present in Israel, Libya, Tunisia, Iraq, and other Arab countries.
The variant is highly contagious and the World Health Organization (WHO) has repeatedly warned of the variant, calling it very dangerous.
Although 15 out of 22 countries in the Eastern Mediterranean Region have reported Delta, it has not reached Egypt yet. However, officials and medical professionals fear that it will as anti-coronavirus measures loosen and the number of gatherings increases.
Even among countries that have acted quickly to stop the variant from spreading, such as China, and countries that have a high vaccination rate, such as the UK, are seeing a spike in Delta cases.
Haddad stressed that Egypt is not far from seeing Delta cases and warned that Egypt will see many infections and deaths unless it acts immediately. 
First, Haddad said, everyone must return to strongly following precautionary measures and avoid gatherings, especially at resorts, concerts, metro stations, where there is currently a disastrous absence of consciousness.
He added: "These gatherings that we see will be a reason for the manufacture of a new mutant without it coming from abroad, as India did when it made the (Delta) variant during a great celebration."
He added the second step is to intensify Egypt's vaccination campaign.
Doing the above two things will flatten the curve of Egypt's imminent fourth wave, which is likely to include the Delta variant.
According to Dr. Adel Khattab, a member of the Higher Committee for Respiratory Viruses at the Ministry of Higher Education, and a professor of chest illness at Ain Shams University, there have been many variants of the coronavirus, including the "Alpha" strain that appeared for the first time in the UK, "Beta" that appeared in South Africa, "Gamma" that appeared in Brazil, and "Delta" that appeared in India.
Khattab said: "The rate of infection with the (Delta) strain is more than 50 percent higher than the rate of infection with the (alpha) strain that spread in Egypt during the previous two waves, and the mutation of the virus raises many concerns, as it affects detection capabilities, treatment efficiency, and vaccine efficacy.
"The delta mutator includes three main mutations that resulted in changes in the DNA sequence of the coronavirus, which strengthened its attachment protein that the virus uses to cling to human receptors," Magdy Badran, a member of the Egyptian Society for Allergy and Immunology, explained.
He stressed that any complacency in preventive measures means approval for the virus to enter one's family and circulate among its members.
Based on previous knowledge of SARS, MERS-CoV, and influenza, a high viral load is usually associated with worse results, he said, adding that researchers found that the average viral load of severe cases of the coronavirus is 60 times higher of mild cases, supporting the notion that higher viral loads are associated with poor clinical outcomes, he said.
Badran described the coronavirus as a "stuntman", as he is fond of mutations and variants.
According to Badran, Delta mutant is likely to become the dominant variant in the world in the coming months due to several things: its ability to spread rapidly, its high infection rates, and its increase in viral load. 
Badran indicated that this strain is more likely to spread than the Alpha variant by 60 percent, which is spreading 50 percent more than the original virus detected in Wuhan, China.  
Hopefully, the virus will not produce a fiercer and more virulent strain that causes higher mortality rates or threatens current vaccines, Badran mentioned.
He stressed that the novel coronavirus was mutated "perfectly," as most mutations do not lead to ferocity, but COVID-19 did.
Edited translation from Al-Masry Al-Youm