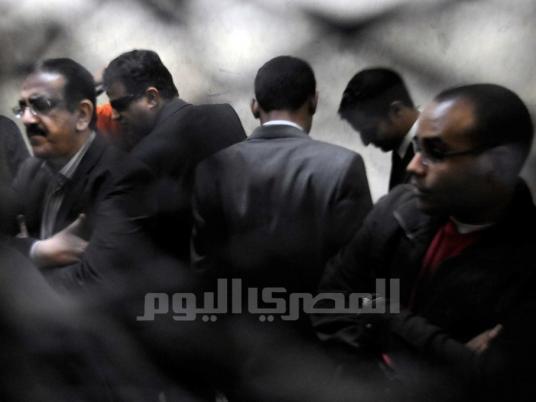 Criticism is escalating against the government for what many allege was high-level interference in the lifting of a travel ban on American activists accused of working for illegally foreign-funded NGOs.
The 25 January Revolution Youth Coalition issued a statement Friday calling on the ruling Supreme Council of the Armed Forces to quickly explain to the public what happened with utmost transparency. What transpired was a "continuation of the vague and blundering policies of the military junta running the country," the statement said.
"[The SCAF] is not permitted to venture into the Egyptian judiciary or exert pressure on it, no matter how sensitive the issue is or what the nationalities of the parties involved are," the statement added.
The statement demanded the US ambassador to Cairo be expelled if it is proven that the US Embassy pressured the Egyptian judiciary in the case.
On Thursday, People's Assembly deputy speaker and Wafd Party MP Mohamed Abdel Alim Dawoud demanded Ganzouri and Justice Minister Adel Abdel Hamid be questioned over the lifting of the ban, as Dawoud said he considers it "interference in the work of the judiciary."
Amr Moussa, former secretary general of the Arab League and a presidential aspirant, told Al-Ahram newspaper Friday that he wants Prime Minister Kamal al-Ganzouri to clarify what happened to the Egyptian people in an emergency statement.
"It is clear that political pressure has been exerted, leading [the judges] considering the case to step down," Moussa said.
"What exactly happened? People have the right to know," he added.
Mohamed Selim al-Awa, an Islamist presidential hopeful, also called on the government to explain what happened at a campaign rally in Ismailia Governorate Thursday evening.
The leftist Tagammu Party has called on citizens to protest in front of the High Court of Justice on Saturday to announce their rejection of political interference in judicial affairs.
Mahmoud Ghozlan, the spokesperson for the Muslim Brotherhood, described allowing the defendants to leave the country as a "catastrophe" in a Thursday press statement.
"We gave our absolute confidence to the military council since 11 February 2011, but the last year has taught us a lot, especially today," he said.