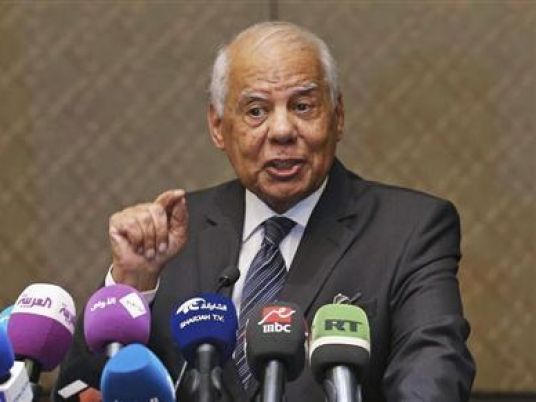 Though the general public is in favor of holding presidential elections first, Deputy Prime Minister Ziad Bahaa Eddin told MBC Masr Channel on Wednesday that he prefers holding parliamentary elections before the presidential elections.
The Nour Party, which also supports the constitution, is also in favor of holding parliamentary elections first.
"If we start with the presidential elections, we will grant the new president both legislative and executive authorities," Salah Abdel Maqsoud, one of the party's leaders, told Egypt Independent. "We are going to repeat the same scenario that took place during the rule of former president Mohammed Morsy."
6 April Movement Spokesperson Mohammed Moustafa agreed, calling Morsy's rule a "dictator" president scenario that must be avoided through holding parliamentary elections as sooon as possible.
"The 6 April Youth Movement believes that the state should not deviate from the roadmap that was announced on 3 July 2013," Moustafa said.
Ahmed Imam, spokesperson for the Egypt Strong Party headed by former presidential candidate Abdel Moniem Aboul Fotouh, offered differing views, saying that it is too early to raise the question.
"Let us wait for the constitutional referendum and see the results first," he said.
Bahaa Eddin said he referendum on the draft constitution was the most important step of the road map, noting that citizens tend to vote yes in the referendum.
"Despite the difficulty of the task of the government during the past six months, we are happy to bear part of the responsibility, " he continued.
He added that campaigns urging a "yes" vote on the constitution did not worry him and that most citizens approved of the draft.
Voting "no" on the draft constitution should not be considered a betrayal, he said.
Bahaa Eddin expressed generally positive feelings towards the current government, saying that it is not confused and has met a number of popular demands, and saved the economy from the brink of collapse it faced before 30 June, by pumping large investments through infrastructure projects. He said the most notable unmet demand was the minimum and maximum wage rates.
Edited translation from Al-Masry Al-Youm