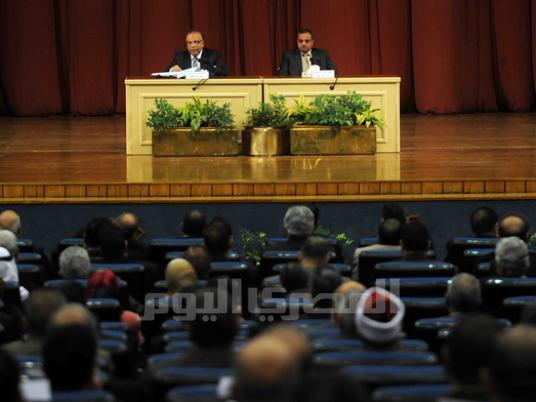 Shura Council member Tarek al-Sehry called on President Mohamed Morsy to dismiss Prime Minister Hesham Qandil's Cabinet, describing it during a Shura Council session Wednesday as having "trembling hands and a lackluster performance."
The Nour Party MP and deputy speaker of the upper house said citizens are suffering because the powers of the Shura Council have been curtailed and the People's Assembly dissolved. He did not specify how he believes the council's powers have been restricted.
The assembly, the lower house of Parliament, was dissolved in June by a court order implemented by interim military rulers before Morsy or his Cabinet were in power.
"The citizen no longer finds anyone who can propose tangible solutions for his problems," Sehry said.
He added that the government hasn't solved any of the mounting crises in different sectors, state-run daily Al-Ahram reported. Sehry demanded that Morsy appoint a new government that can tackle ongoing problems.
Sehry accused what he called the "deep state" of hindering development. He called on Morsy to carry out comprehensive changes at the service ministries, and to retain only the ministers of defense, interior and finance.
Edited translation from A-Masry Al-Youm