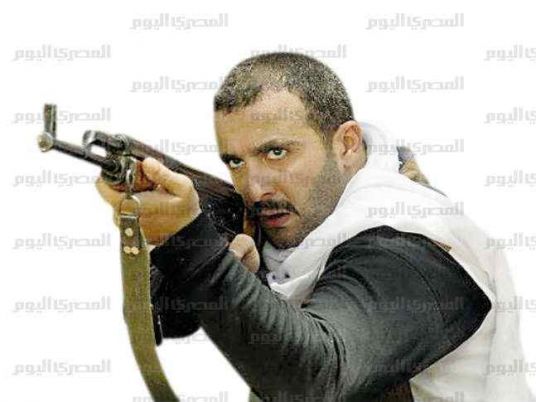 Director Amr Arafa concluded the shooting of scenes in Moqattam for his latest film "Men 30 Sana" (30 Years Ago).
The majority of scenes are shot in a villa in Cairo's Moqattam neighborhood.
Actor Ahmed al-Sakka injured his hand while on set on January 8 and published a photo of himself in the hospital on his official Facebook page.
The movie stars Sakka, Mona Zaki, Sherif Mounir, Nour, Mervat Amin, Salah Abdallah, Ahmed Fahmy, Ahmed Fouad Selim, Ragaa al-Geddawy, Suleiman Eid, Mohmoud Bezawy and Gamila Awad. The screenplay was written by Ayman Bahgat Qamar.
The film tells the story about a dispute over inheritance. Sakka murders nine of his relatives to seize the inheritance and keep it for himself. He succeeds in escaping justice for all these crimes and marries Zaki, a poor girl he has fallen in love with. She reports his crimes to the police, he is arrested and Zaki and her family live in Sakka's palace.
Edited translation from Al-Masry Al-Youm