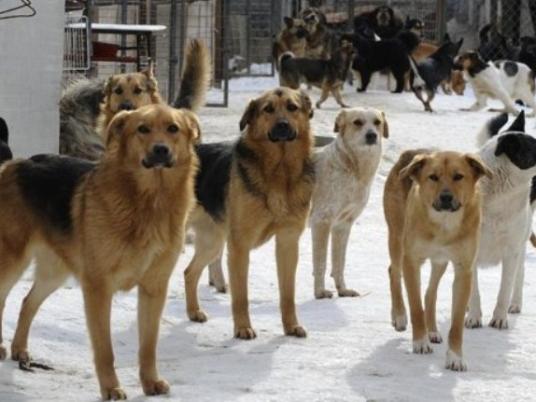 Only a few months after the launch of "The Time of Beautiful Melancholy," author Omar Taher graced his avid readers with another collection of his articles from 2012.
The satirical writer and journalist celebrated the launch of his latest book, "Dogs Don't Eat Chocolate," at a cozy gathering at Shorouk Bookstore in Zamalek last month.
Taher explained that years back, he wrote an article in Ehna Magazine with the same title, and has since wanted to reuse it for one of his books. "Dogs Don't Eat Chocolate" is another collection of articles about Berma, Taher's imaginary friend and alter ego.
Those who regularly read Taher's work would know that this is his second Berma book after his 2011 "Berma Meets Rayya and Sekina." At the time, Berma was clearly a fictitious character or alter ego — a two-dimensional being that preaches and advises Taher on various topics.
Now, the young writer has upgraded the character, adding a third dimension to Berma that makes him almost human. He now eats, drinks, plays music and travels to Aswan.
As a reader, you start thinking that maybe Berma does exist after all.
In this book, Berma shows signs of maturity and wisdom; he is still impulsive and sarcastic, but Taher made sure to infuse some character development into his protagonist. This time around, Berma teaches his readers to appreciate the small things in life: the simsimiya musical instrument from Ismailia, an orange or a taamiya sandwich.
"Taamiya is magical. I don't know where its name originates," says Berma in the book. "But I believe it is derived from taam al-aama [food for the common people]. If both words are merged together, you will get taamiya."
He continues to relish the moment.
"I am proud to be a commoner in this specific moment, standing in front of the humble fryer, holding a paper leaf awaiting these golden delights," Berma says.
"Dogs Don't Eat Chocolate" is like an informal gathering with a group of friends or a 15-minute cab ride with a talkative driver who opens a new window for you. The language is simple and raw; Berma's words are familiar and close to readers' ears, minds and hearts.
As Berma departs on his journey in the book's closing chapter, he advises Taher that life's hurdles are what make us who we are.
"My friend, life is extremely simple … it feels hard because you refuse to believe in its simplicity," says Berma.
But Berma and Taher are two faces of the same coin: one is impulsive, the other is rather reserved. Taher asks and Berma answers.
Like most of Taher's writing, this book is an interesting read, but it drags a little, especially in articles that tackle politics and the consequences of the 25 January revolution. They offer nothing new, and Taher had more than covered these issues in his previous book, "The Qasr al-Aini Ambush."
Although "Dogs Don't Eat Chocolate" shows a high level of maturity in Taher's writing, the collection of articles is unfortunately boring and redundant in a number of ways. The book has glimpses of humor and beauty, but the bigger picture is dull and blurry.
Still, Berma would make an excellent protagonist for a future novel.