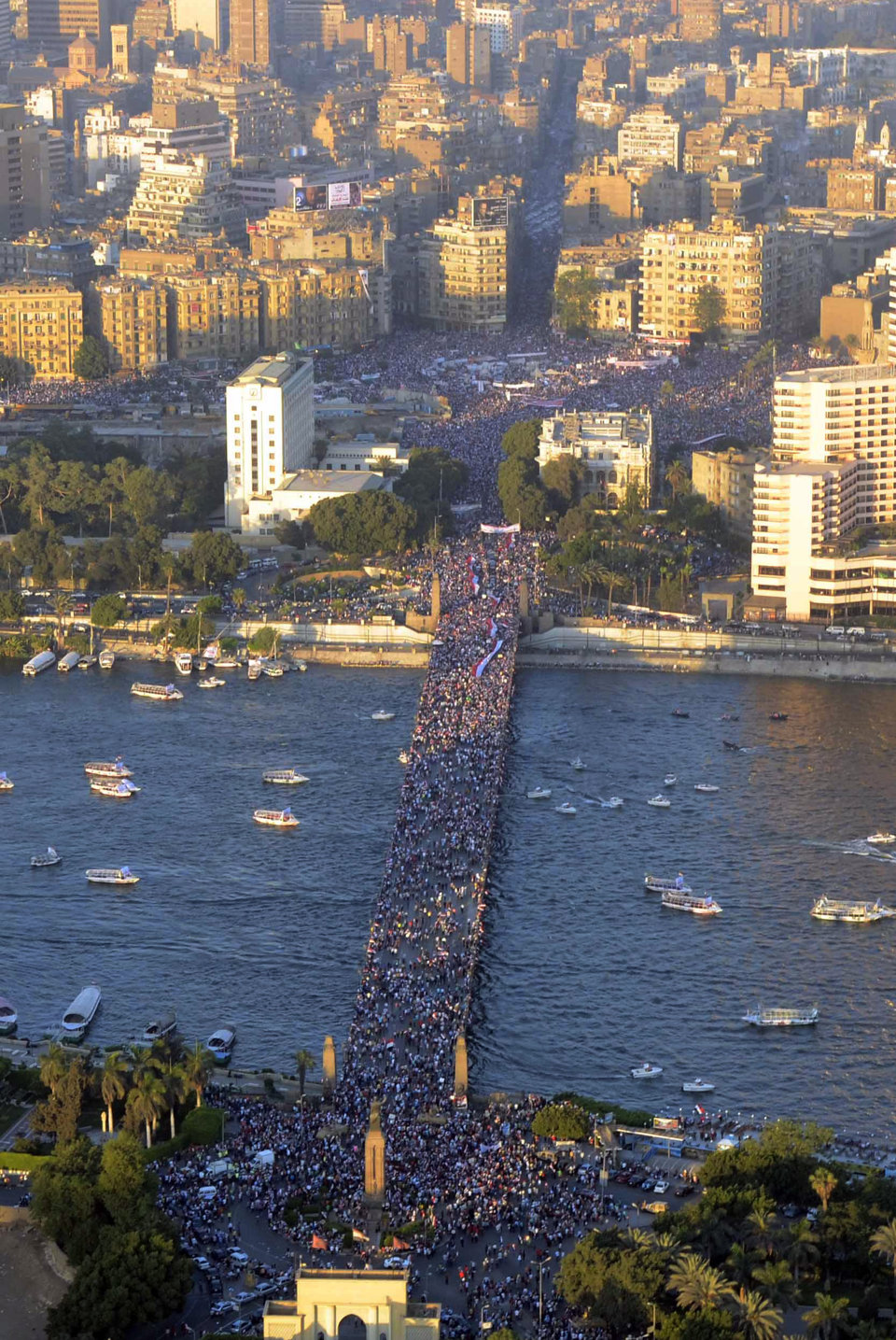 The announcement by President Abdel Fattah al-Sisi of a new draft law that would criminalize insulting the two revolutions of 25 January and 30 June has sparked controversy in the media.
Presenter Ahmed Moussa criticized the decision on Sada al-Balad Channel on Wednesday evening saying President Abdel Fattah al-Sisi has committed a mistake for the first time.
He argued the law would violate the Constitution and Egyptians' rights of freedom of expression. "If [the law] is issued, it means its only directed against media and journalism," Moussa said.
"People are telling you the following: we are angry because this [decision] targets two classes. The first is 80 percent of those who took part in 30 June," according to Moussa. "The second is the terrorist Muslim Brotherhood group."
Presenter and Al-Tahrir Editor-in-Chief Ibrahim Eissa criticized the decision on OnTV Channel Tuesday evening saying it is nonesense. "If issued it would be a disaster," he said.
Eissa argued that the revolution is not sacred and was initially made to demand freedom, and cannot be protected through oppression. "Is the revolution an infant?…We have to differentiate between the opinion itself and the right to freedom of expression," Eissa added.
TV presenter Amr Adib meanwhile commented on the circulated news saying that Sisi found the society divided between opponents and supporters of 30 June and 25 January uprisings. Adib pointed out that Sisi was forced to issue the decision in attempt to heal the rift.
Revolutionary Socialitst activist Haitham Mohamedain accused the current regime of leading a military coup against the 25 January revolution and being enemies to it. "You, Mubarak's military men, have fought the revolution since the first day and you have been guards of a corrupt criminal regime that insulted the dignity of the Egyptians on streets, in police stations and in prisons," he wrote on his Facebook page.
"Military men have been partners in plundering the wealth of the country," Mohamedain added. "Placing the so-called 30 June revolution along with the 25 January revolution is in fact intended to give legitimacy to the bloody military coup on January revolution and even the demands of 30 June."
Speaking to Egypt Independent on Thursday, Mohamedain said the decision aims to contain the anger of revolutionary youth as well as popular anger against the acquittal of Mubarak.
"The decision is a step back by the current regime under the pressure of protests over the acquittal of Mubarak as well as labor protests," he added.