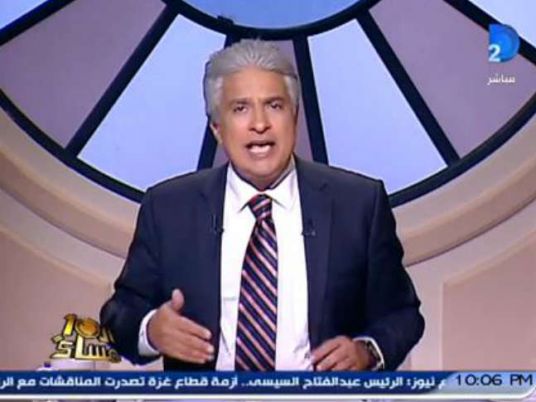 Lawyer Samir Sabry, attorney of the family of the late veteran journalist Wael el-Ebrashi, said that the Public Prosecutor will reveal everything about the circumstances of the late journalist's death who died of coronavirus complications.
During a phone interview with Ahmed Moussa's TV show "Ala Massoulity" (By My Responsibility), on Sada al-Balad satellite channel, Sabry said that there are documents that prove that the doctor treated Ebrashi is not specialized in chest diseases or coronavirus.
Sabry added that he is rather a urologist, gastroenterologist, and binoculars specialist only, and the medicine he gave Ebrashi was not part of the coronavirus treatment protocol.
He said that the doctor who treated Ebrashi was smoking heavily next to the deceased, and that the same doctor had also caused the death of two other celebrities who had contracted coronavirus. Sabry added that the doctor had experimented with unregistered drugs on Ebrashi.
Sabry pointed out that the doctor also participated in the demonstrations of the terrorist banned group Muslim Brotherhood, and that there is evidence through pictures of him with the group during their demonstrations.
Ebrashi passed away last week at the age of 58. The deceased's widow made statements to a media outlet accusing his doctor of causing his death after giving him the wrong medications.
The Egyptian Medical Syndicate confirms its rejection and condemnation of the statements of the widow of the late journalist.
Ebrashi was the presenter of "al-tasea" (the Ninth) show on Channel One, and had subsequently stopped presenting the program over a year ago due to his fight with coronavirus. He contracted the virus at the end of December 2020, and was subjected to home isolation immediately, while following the treatment protocol until his health condition deteriorated in a few days.
He was then admitted to the Zayed Specialized Hospital for treatment after his lung suffered significant deterioration.