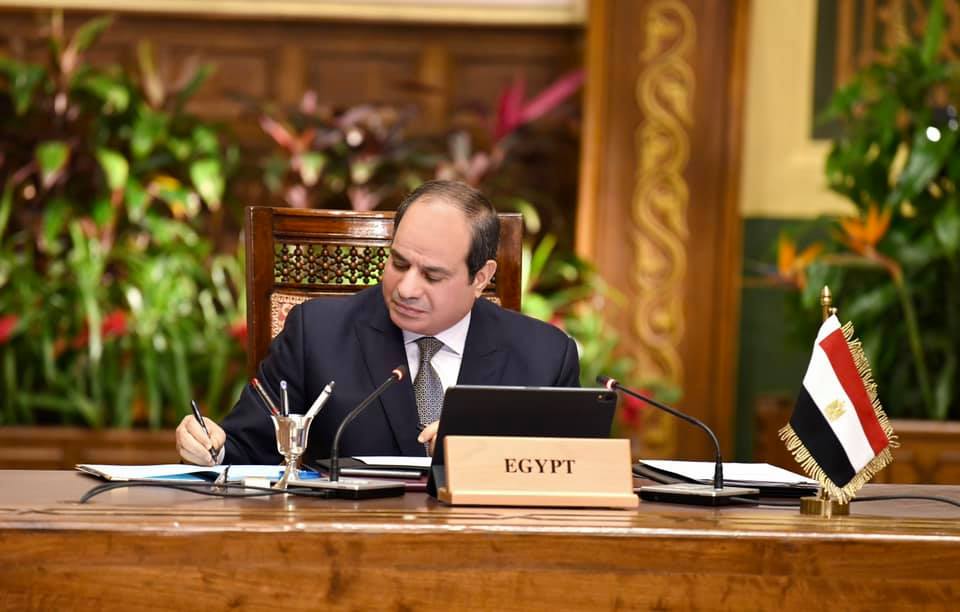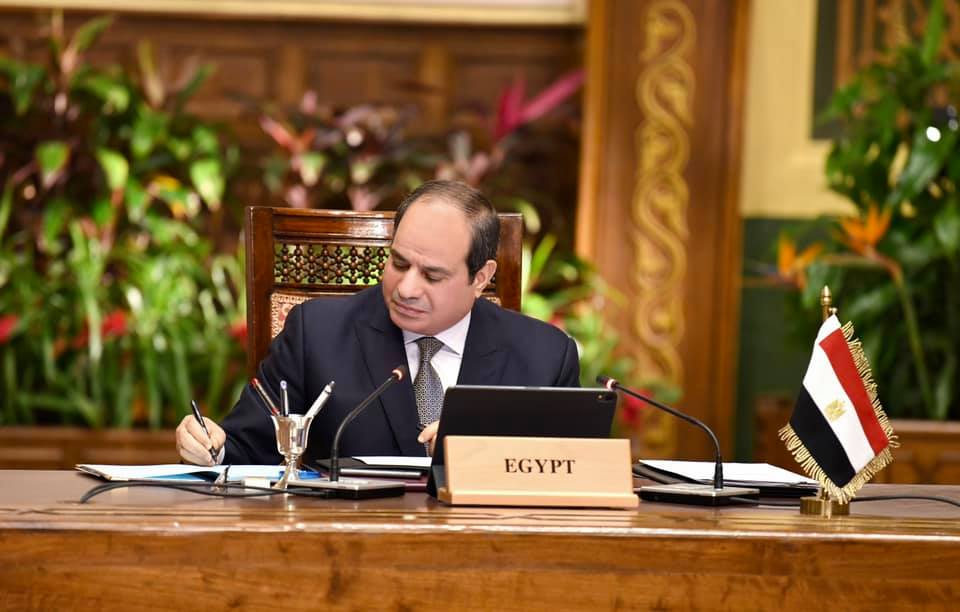 Egyptian President Abdel Fattah al-Sisi announced that Egypt is committed to providing a conducive business environment for American investments so that they can continue to help support Egypt's economic development process.
He added that this shall be done through partnering with major US companies to capitalize on the promising investment opportunities Egypt is now offering.
Sisi's remarks came during a Thursday video-conference in a high-level meeting organized by the American Chamber of Commerce in Egypt AmCham and the Egypt-US Business Council.
The meeting embodies the firm friendship and cooperation between Egypt and the US, Sisi said.
Several CEOs and senior corporate leaders from various international US corporations participated in the meeting, alongside Egypt's Prime Minister, Foreign Minister, Minister of International Cooperation and the Minister of Trade and Industry.
A major stride taken place in Egypt within various economic and developmental sectors recently, Sisi noted, which demonstrates the state's robust and ambitious resolve towards sustainable development.
This reflects the increase of foreign investments in various sectors, the President said, which now offer numerous and diverse investment opportunities and are now supported by high-level political decisions to implement projects in all developmental fields that are equal priorities to the state's efforts.
The American CEOS stated they were honored to be in the meeting and to explore Egypt's promising investment opportunities. They also lauded Egypt's investment plan priorities which are consistent with the global economic system, particularly in regards to the energy field.
They added that this field in Egypt is on the path to becoming a regional hub for energy trade, boosted by Egypt's strategic geographic location.
And they also lauded Egypt's prioritization of the fields of financial inclusion and digital economy as well as tourism, transport, water desalination and treatment and health care.
This is in addition to the construction of smart cities, in light of the imminent relocation of the Egyptian government to the New Administrative Capital as well as the various new cities which are currently being established nationwide.