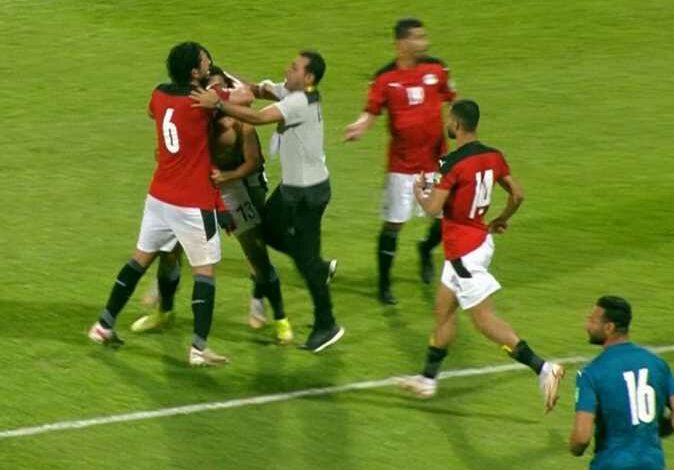 Egypt and Tunisia are looking to reach the decisive third round of the African qualifiers for the World Cup 2022 in Qatar.
Algeria also aspires to get closer, when they compete in the penultimate matches of the second round, starting this Thursday.
In Group F, Egypt is counting on its star Mohamed Salah, in its match against Angola, on Friday.
Salah aspires to lift his nations' dreams by being the main scorer after making history with his incredible goal achievements with Liverpool this season.
Egypt's victory over Angola will guarantee it the first place and put it in the decisive third round. With 10 points from four matches, compared to six for the runner up Libya; compared to three points for Angola.
Tunisia will also have the opportunity to cross-over to the third round if it wins on Saturday against its direct rival, Equatorial Guinea, for the top spot in Group B.
Tunisia tops the group with 10 points, against Equatorial Guinea (seven points), and Zambia (four points), which hosts Mauritania (one point).
Logically, Tunisia will qualify even in the event of a draw against Guinea, because it has a large goal difference (+8 versus zero for Guinea), and it will be difficult for Equatorial Guinea to make up for this difference in its final match in the round against its host, Mauritania.
In group A, Algeria and Burkina Faso are equal with 10 points each, but the goal difference is vast for Algeria compared to its direct competitor for the lead (+17 vs. +Eight).
Therefore, the match between Algeria and Djibouti and the match between Burkina Faso and its guest Niger (Three points) on Friday will be important to achieve victory, before the fateful confrontation between the two teams (Algeria and Burkina Faso), in the last match of the second round in Algeria.
In the event that the three Arab teams qualify, they will join the teams of Morocco and Senegal, who in the last round guaranteed their rise to the decisive round.