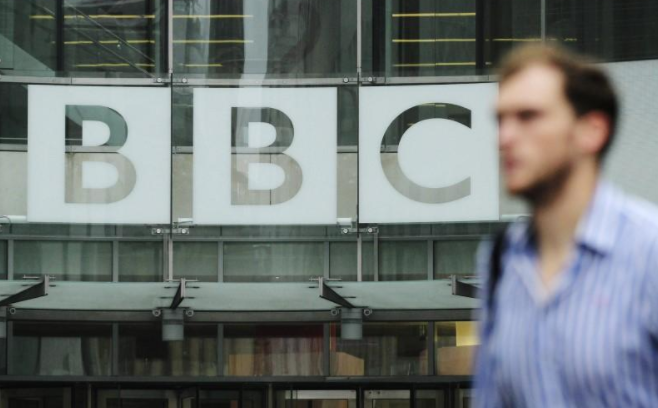 Head of Egypt's official State Information Service (SIS) Diaa Rashwan called on Egyptian officials and the Egyptian elite to boycott the BBC and refrain from conducting interviews with its correspondents and editors until it officially apologizes for a recently published report that the state body claims contained incorrect information about Egypt.
Rashwan said in a press statement Tuesday that the boycott is not intended to affect the right of the BBC and other foreign accredited media in Egypt to obtain information and data necessary for its work.
Rashwan instructed the SIS's Press Center of Foreign Reporters to take the necessary legal measures against employees at the BBC Cairo office.
On Friday, the British news network published a 5000-word article and video report entitled "The shadow over Egypt," which addressed the country's human rights conditions, alleged torture and the phenomenon of "enforced disappearances".
The SIS said that the report contained "lies and allegations."
According to the state body, it requested to summon the head of the BBC's office in Egypt to receive an official letter of response regarding the report. It also called on the BBC to address the apparent flagrant professional violations that its correspondents engage in.
"The author of the report, Orla Guerin, aimed to impose her biased personal views and impressions through the report, she committed violations to internationally recognized professional norms, and those of the BBC itself," the SIS statement read.
The report includes interviews with families of alleged victims of torture and enforced disappearances supposedly conducted by Egypt's security apparatus.
It highlighted a woman which it claimed has been forcibly disappeared by police forces. However, the SIS report noted that the BBC reporter has failed to provide any information about the woman or to prove police involvement in the case.
"[We have] tried twice to contact the BBC 'reporter' to get information about the case, but she could not be reached, this is considered a lack of evidence for police involvement in the case," the SIS statement continued.
The BBC report also showed photos and a video of a mother and the house of the girl who was allegedly forcibly disappeared. The SIS said that the report did not refer to any clear data or information regarding the girl's status as a way to prevent the SIS from following up on her case.
Moreover, the SIS issued harsh criticism at Guerin over her use of unidentified sources, including "lawyers, human rights campaigners and former prisoners," without revealing their identities despite the "seriousness" of the claims.
The report was described by the SIS as "replete with contradictions as it clearly shows the author's bias to portray an offensive image of the conditions in Egypt."
SIS furthermore criticized Guerin for describing June 30, 2013,  the run-up to the ouster of former President Mohamed Morsi,  as a "coup."