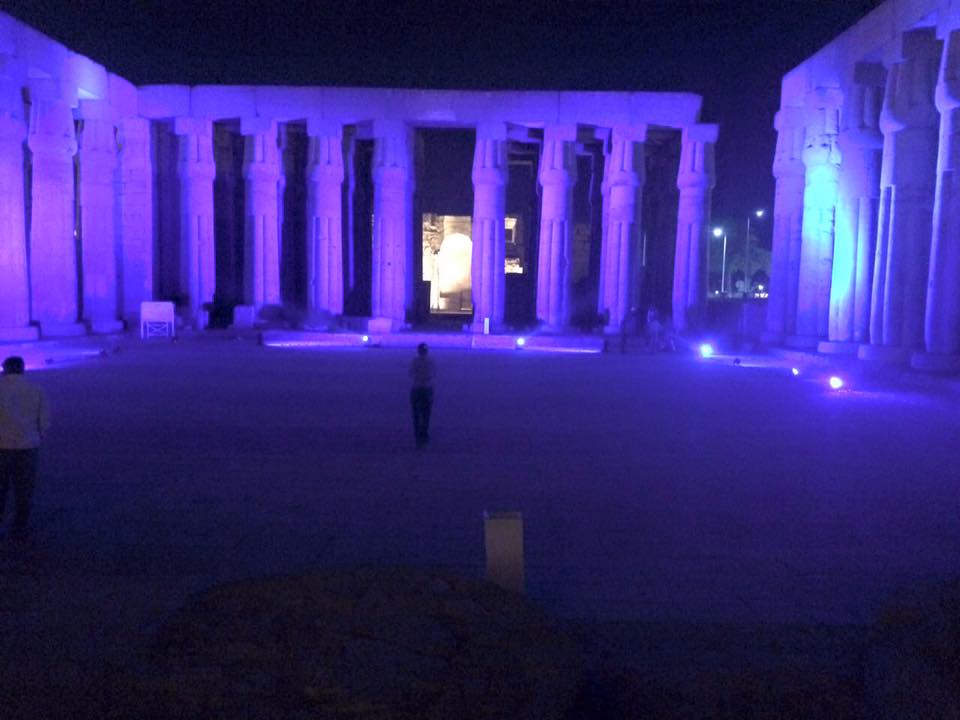 Celebrating World Autism Awareness Day on Monday, the Suez Canal Authority (SCA) in Ismailia governorate lit the main administrative building in blue which overlooks the main waterway, amid a festive atmosphere and the attendance of hundreds of people to the event.
The head of the Suez Canal Authority Mohab Mamish said that the SCA's participation in World Autism Awareness Day is a message of security, peace and solidarity from Egypt to the world.
Mamish announced the participation of the SCA in the celebrations by lighting a number of historic and major installations in blue on Sunday and Monday evening.
In addition, the vessels that passed through the Suez Canal honked their horns at the same time that prominent landmarks all over the world were illuminated with bright blue lights.
Head of the Department of Pediatrics at the Suez Canal Authority Hospital Dr. Mamdouh Turki said that a team of staff were present at the main facilities of the SCA in a campaign to raise awareness about autism.
The Ismailia Film Club, in collaboration with the Attitude Center for the Treatment of Autism, organized an educational seminar on how to deal with autistic children which was attended by Ashraf Emara, member of the House of Representatives.
The governor of Qalyobia Mahmoud Ashmawy directed the heads of cities and neighbourhoods to lighting all government buildings and public squares in blue to celebrate World Autism Awareness Day.
The governor of Luxor Mohamed Badr announced the participation of the governorate in the World Autism Awareness Day under the slogan "Empowering women and girls with autism."
"2018 is a year of people with special needs, and it is our duty to them to raise awareness of the disease and ways to improve the lives of children and adults who suffer from this disease and ways to deal with them," Badr said.
Qoseir city, in the Red Sea governorate, witnessed the launch of a marathon for children with autism, in the presence of Major General Yousef al-Shahed, president of the city.
The marathon was attended by a large number of autistic children, as well as a large number of young people, executives, residents of Qoseir city and representatives of tourist villages.
The marathon started from Al-Azhar Square and finished at Al-Taqwa Mosque. On the sidelines of the marathon, al-Shahed distributed cups and medals to the winners of the autistic children who won the first three positions at a large ceremony.
Edited translation from Al-Masry Al-Youm