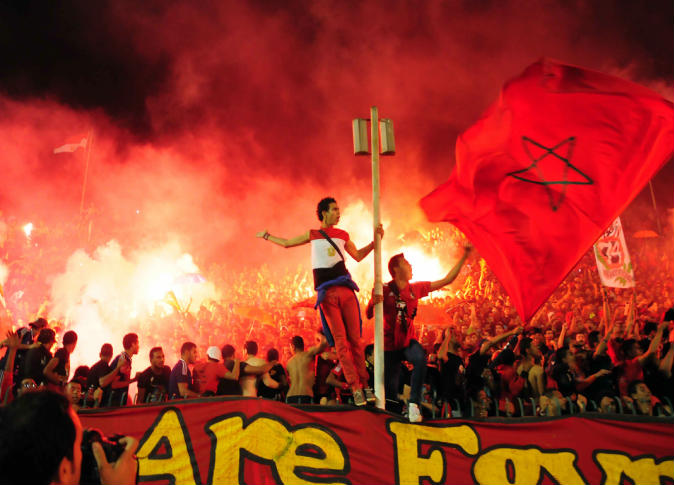 An Egyptian court has banned the country's hard-core soccer fan associations, known locally as ''ultras,'' over accusations that the groups are involved in terrorism.
The ruling Saturday at the Court of Urgent Matters in Cairo outlaws the fan organizations for soccer clubs across the country.
Ultras frequently clash with police inside and outside of stadiums. They are deeply politicized and many participated in the country's 2011 uprising that forced out autocrat Hosni Mubarak. Many consider them as one of the most organized movements in Egypt after the Islamist Muslim Brotherhood, which the government outlawed as a terrorist organization following the 2013 military overthrow of Islamist President Mohammed Morsi.
The case was filed by Mortada Mansour, the head of the Zamalek Football Club, one of Egypt's most popular teams.