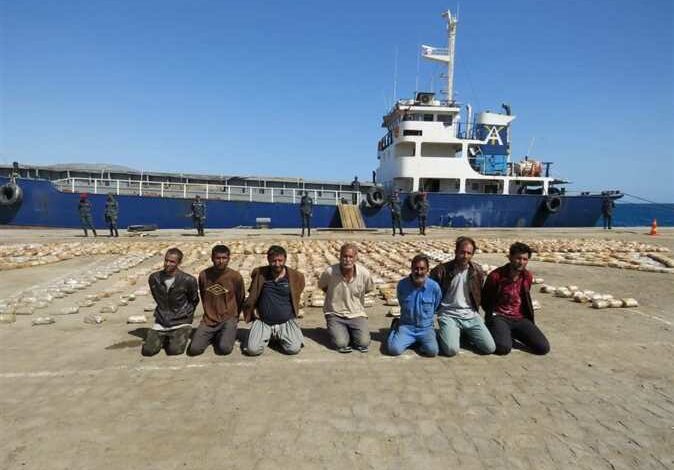 The Red Sea Criminal Court on Sunday sentenced 10 defendants, including two Egyptians, to death for their involvement in smuggling tons of drugs, including heroin, into the country through the Red Sea.
The accused include seven Pakistanis, an Iranian, and two Egyptians, accused of bringing over two tons of heroin into the Red Sea, valued at LE 2.050 billion.
In April 2019, Egypt's Armed Forces and Police thwarted the smuggling of 2,147 kilograms of heroin, 99 kilograms of crystal methamphetamine (ICE), and banknotes on a ship in the Red Sea.
The Interior Ministry stated that the sector to combat drugs and organized crime and the National Security Agency received information on the preparation of a commercial ship carrying the flag of a foreign country in the Red Sea that sending drug shipments to Egypt's mainland.
The ministry added that the army and police observed the ship and identified members of the gang involved in the smuggling shipment, including two Egyptians formerly sentenced to life imprisonment due to drug cases and the carrying of unlicensed arms, in addition to another seven foreign smugglers.
The ministry clarified that the military and police personnel found a secret store in the ship and seized a large quantity of narcotic substances including 1,900 large volumes of crude heroin, 99 rolls of ICE drugs in addition to 305.000 Iranian Rial, 3,375 Palestinian Shekels, US$171 and four cell phones.