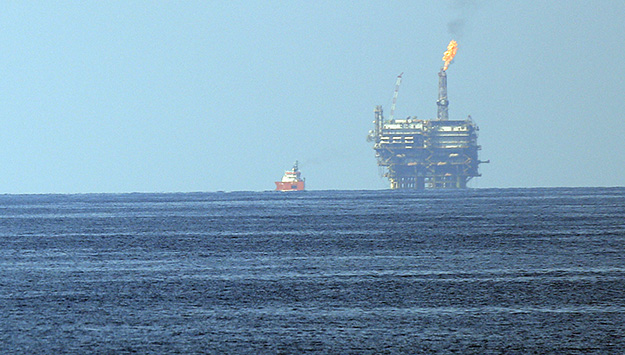 Egypt and Cyprus have signed a contract for construction of a direct sea pipeline, for the transfer of natural gas from the Aphrodite field in Cyprus, to gas liquefaction facilities in Egypt, to its re-export to various markets.
The agreement was signed in Nicosia by Minister of Petroleum Tareq al-Mulla, and Cypriot Minister of Energy Georgios Lakkotrypis.
Mulla stated that the contract was a main pillar in Egypt-Cyprus economic relations, and would contribute positively to securing gas supplies to the European Union, while encouraging further research activities in the region.
The contract – alongside controversial deals between private energy companies in Egypt and Israel – aims to lead to the operation of gas liquefaction facilities in Egypt at "full capacity and for long periods", according to former Deputy Head of the Petroleum Authority Medhat Youssef. He added that it will "solidify Egypt's position as a regional energy power".
Meanwhile, Mulla added that it would encourage new partnerships, and strategies to achieve integration between the two countries in the field of energy, especially natural gas, and thus achieve common development goals.
Edited translation from Al-Masry Al-Youm.