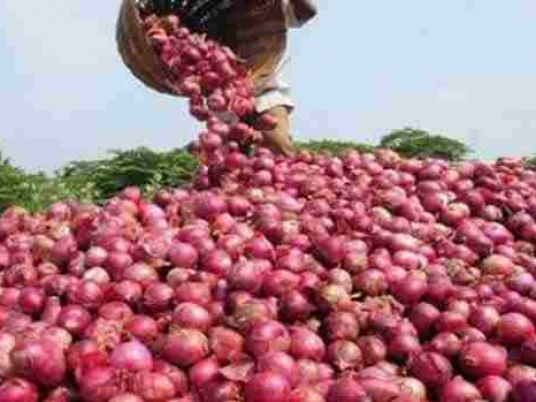 Egypt's Minister of Agriculture Ezz Eddin Abostait denied that Egyptian onions that were exported to Saudi Arabia had pesticide residues. He explained that there are a number of justifications that confirm his statement.
Onions are harvested in May, so it had been exported eight months after harvest, which rules out the possibility of still containing pesticide residues, he added.
The quantities of onions where pesticide residues were detected were collected from the Saudi markets and were not from the exported packages received from Egypt.
Abostait added, in his speech during the celebration held by the Egyptian Businessmen Association, that Egypt did not receive official letters with the rejected shipments.
All the samples that were withdrawn and tested from the Egyptian market for onions confirmed that they contained pesticide residue levels less than the permissible limits, Abostait said.
The commercial counselor of the Egyptian embassy in Saudi Arabia was informed of these results, he added.
Abostait stressed that Egypt needs the Saudi side to clarify scientifically the reasons for the suspension of the import Egyptian onions.
He pointed out that Egypt continues to implement programs to ensure that there are no problems related to the export of any agricultural crops abroad in relation to pesticide residues and that the ministry is prepared through the Pesticides Committee for a biological control program in cooperation with the Export Council of Agricultural Crops.
Edited translation from Al-Masry Al-Youm