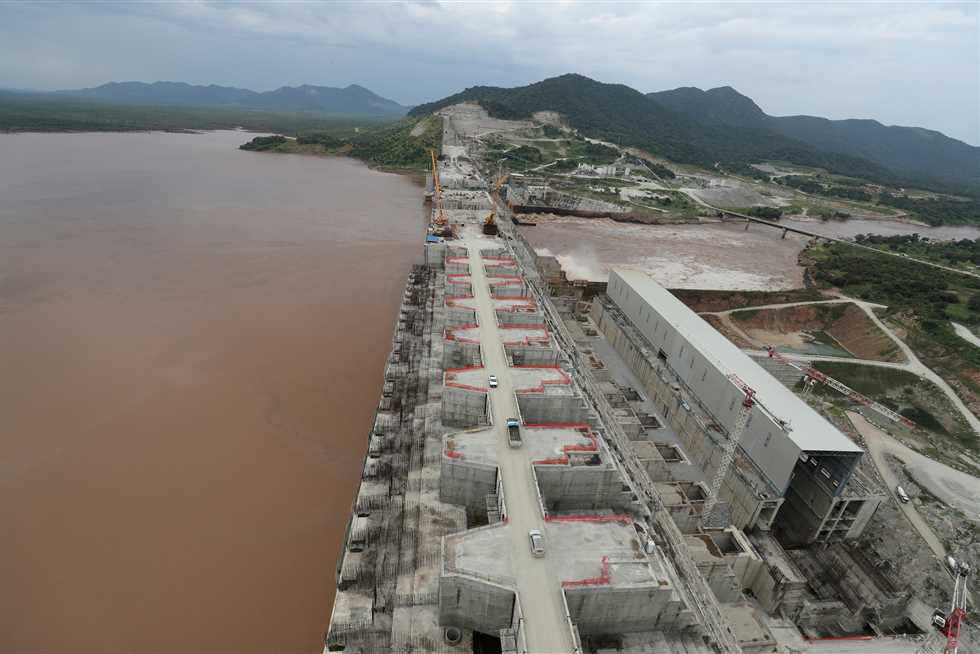 Egypt, Sudan and Ethiopia on Saturday are set to review a draft agreement regarding the filling and operating of the Grand Ethiopian Renaissance Dam (GERD), while technical committees continue their work in the coming days.
The results will be presented to the Presidency of the African Union next Thursday in preparation to announce the results of this round of negotiations, which have remained stagnant in reaching any progress.
Addis Ababa had attempted in the latest round of talks to tie the matters of the dam's operation with sharing the waters of the Blue Nile, which was rejected by Cairo and Khartoum in their commitment to reach a binding agreement that includes a dispute settlement mechanism.
According to sources involved with Nile water concerns, the technical committees will start discussions on Saturday with the aim of merging the proposals of the three countries into a single draft, then formulated into an agreement to be presented to the AU.
The sources said that Addis Ababa plans to start the second phase of filling the dam in August 2021 with the start of the rainy season, to store 18.4 billion cubic meters of water.
They added that construction, which will continue from September to August 2021, will be crucial in completing the construction of the dam by 2023.
The Ethiopian Foreign Minister Gedu Andargachew said that a great rapprochement has been reached thanks to negotiations with Egypt and Sudan.
In Friday statements to the Ethiopian News Agency the minister emphasized that his country will not allow others to control how it uses its own uses in order to escape poverty, but assured that "we respect other countries and take into account their interests."
Egypt and Ethiopia have been in multiple rounds of negotiations over the dam during the past nine years, all of which have failed to reach a final agreement.
Egypt, which relies considerably on fresh water from the Nile, has voiced fears that the GERD would negatively impact the country's water supply, especially in light of overpopulation fears, and has insisted that measures be put in place to protect downstream countries in case of drought during the dam's filling process.
Ethiopia, on the other hand, has stressed the importance of the project to bolstering its economy, where more than half of the population currently lives without access to electricity.
Edited translation from Al-Masry Al-Youm