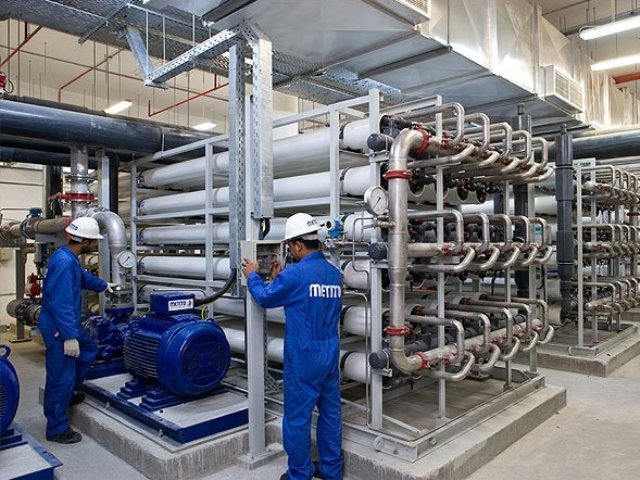 Housing Minister Assem al-Gazzar on Friday announced that his ministry is contemplating cooperation with the private sector in seawater desalination projects, aiming to achieve the maximum benefit from available water resources and improve services for citizens across the country.
The housing ministry is particularly interested in the private sector's participation in implementing various projects, he said.
Cooperating with the private sector comes as part of a national strategic plan adopted by the ministry regarding the rationalization of drinking water.
Gazzar made the remarks during his meeting with the delegation of the European Bank for Reconstruction and Development (EBRD), headed by the bank's Vice President Alain Pilloux.
The two sides discussed joint cooperation such as establishing seawater desalination plants, and preparing a national strategy for drinking water and sanitation which the ministry is currently studying.
The meeting then reviewed joint projects in drinking water and sanitation, and projects being coordinated alongside the New Urban Communities Authority.
Pilloux on his end expressed appreciation for the EBRD's present cooperation with the Housing Ministry.
He also put forward the bank's interest in furthering cooperation between both sides, whether within the drinking water and sanitation sector or in cooperation with the New Urban Communities Authority.
The EBRD's current investments in Egypt amount to about 5.3 billion euros in 99 projects within the sectors of transportation, electricity, renewable energy, housing and sanitation.
The private sector's share represents 58 percent of total investments, while the bank's investment in Egypt represents more than 50 percent of its total investments in Africa.
Edited translation from Al-Masry Al-Youm