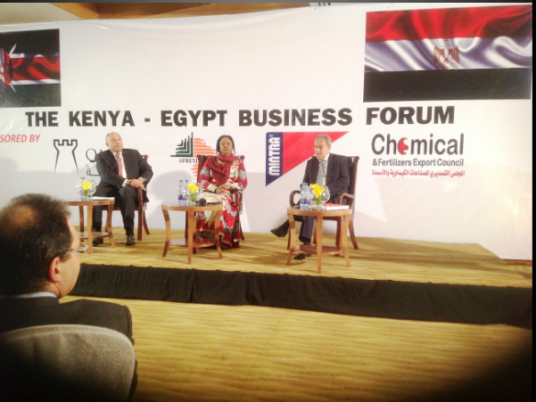 Foreign Minister Sameh Shoukry and Kenyan Minister of Foreign Affairs and International Trade Amina Mohammad Jibril witnessed the signing of a number of cooperation agreements and memoranda of understanding between the two countries.
Egyptian Minister of Industry and Trade Mounir Fakhry Abdel Nour signed the agreements for the Egyptian side.
The agreements, including two for cooperation and three memoranda of understanding, were reached on the fringe of the sixth round of the joint Egyptian-Kenyan Ministerial Committee.
The Egyptian and Kenyan foreign ministers signed two memoranda of understanding between the investment authorities and the Books and National documents houses in both countries.
Also, an agreement on trade exchange was signed between Abdel Nour and the Kenyan foreign and international trade minister.