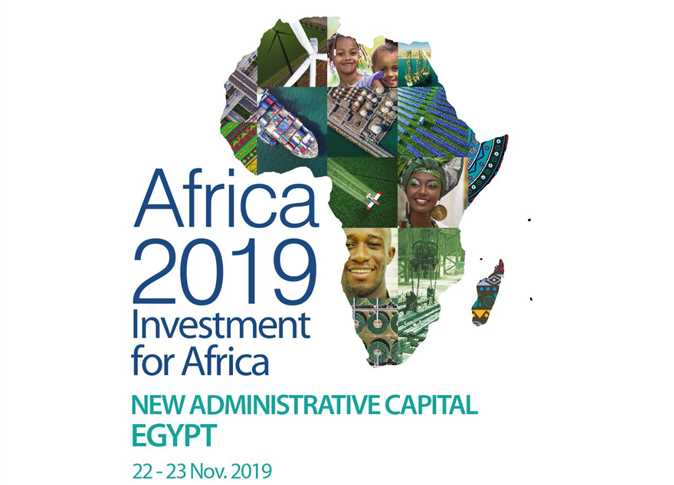 Egypt's Ministry of Investment and International Cooperation on Sunday launched the official website for the "Africa 2019" forum, under the name "Investment for Africa".
The forum is organized by the Ministry of Investment  in cooperation with the ministries of Foreign Affairs, Trade and Industry, on November 22 and 23 in the New Administrative Capital under the auspices of Egyptian President Abdel Fattah al-Sisi.
Aiming to stimulate investment in the African continent, the conference will be attended by presidents, prime ministers and ministers from various African countries alongside some 2,000 representatives of Egypt's development partners, businessmen, investors and high-level business figures from Egypt, Africa and globally.
The website includes a speech from President Sisi towards the conference's participants, welcoming Egypt's guests at the "Africa 2019" forum under the slogan "Invest in Africa".
In his speech, Sisi said that "Invest in Africa" aims to explore new horizons in shaping a better future for the people of the African continent and achieving their development priorities, within the framework of the ambitious African Agenda 2063.
He explained that "The African countries are taking strenuous steps towards achieving sustainable and inclusive development under the 2063 Agenda, and in this context, seeking to build successful partnerships with international and regional financial institutions that will enable them to achieve their ambitious development agendas."
"Sustainable development is a necessity for the people of Africa and we will achieve it with further cooperation, mobilizing efforts, increasing trade, boosting investment and promoting more private sector participation while emphasizing commitments at the highest political level of the reform efforts," he said.
Minister of Investment Sahar Nasr on her end stated that the forum is a platform seeking to accelerate investment flows and boost economic growth and shared prosperity among the African nations.
"The forum opens a distinctive opportunity for African heads of states, governments leaders and International Financial Institutions to meet and discuss Africa's persisting challenges and identify viable solutions to achieve the continent's economic development and ambitions," she said.
Edited translation from Al-Masry Al-Youm