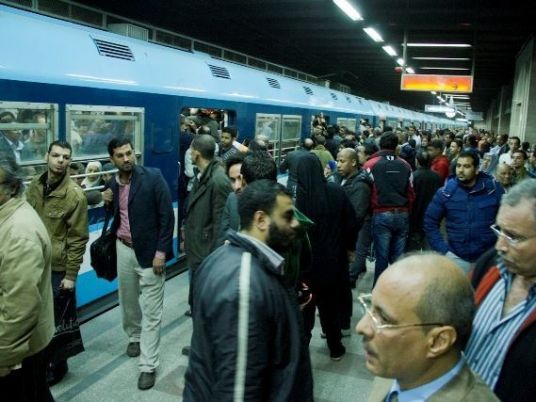 Egypt is the most populous country in the Arab world and the third is Africa after Nigeria and Ethiopia, and number 14 in the world, Hanan Hosny Yashar, a member of the House of Representatives, said in a briefing request addressed to the Ministers of Planning and Local Development and the Acting Minister of Health.
This was announced in the briefing in an attempt of the state's efforts to confront overpopulation and its repercussions.
The number of people in the world has reached about 7.3 billion, 82 percent of whom are in developing countries, and 18 percent in developed countries, Yashar said in the briefing request.
The latest statistics showed that 254 children are born per hour, at a rate of four newborns per minute in Egypt.
While the number of births since the beginning of 2022 has been recorded at more than 21,000 children, according to official reports. 
The figures show that the number of births is on the rise, which requires societal action: because the population increase has significant repercussions on growth and development rates. 
Overpopulation constitutes a great pressure on the state's resources and the basic needs of citizens, Yashar said: pointing out that the government has made great efforts over the past years to improve the living standards of citizens and increase production through giant national projects and unfortunately overpopulation contradict these developmental efforts.
She called for the concerned authorities in educating citizens about the risks of overpopulation and its repercussions on them.
Also in developing a comprehensive national strategic plan in which all state institutions participate.
Egypt's population recorded 102 million people on July 5, 2021, which reflects an increase of more than 838,000 people in six months.
No doubt population can be an element of strength for a state, on the condition that the population growth rate does not exceed the state's ability to provide basic services with appropriate quality.
Also provided that the increase in population does not affect the average per capita share of natural resources, especially water, energy and agricultural land.e
As long as the population growth aligns with the national economy to achieve a high level of human development and a reduction in unemployment rates.
Continued population growth at current levels will lead to a decline in the return on development efforts more specifically: the per capita expenditure on health, education, housing, transportation and share of agricultural land, water and energy of all kinds, Hassan said.
Overpopulation will make it difficult to reduce unemployment rates, illiteracy and food insufficiency, thus constituting a threat to the Egyptian national security, he continued.
Solving the overpopulation crisis is key to strong planning for the future of Egypt, he concluded.