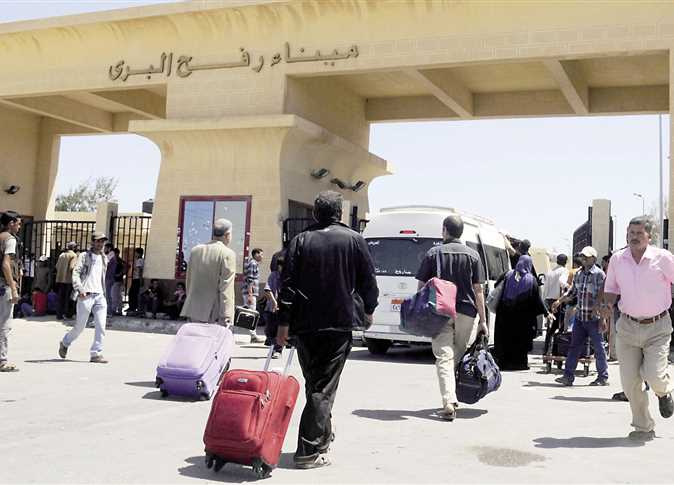 Egypt's Rafah border crossing received on Wednesday the first batch of Palestinian pilgrims returning from Saudi Arabia to the Gaza Strip through Cairo International Airport.
Anonymous officials said that the group includes 787 pilgrims who arrived to the Gaza Strip after Egyptian security forces completed measures for border crossings.
Egypt decided to open the border in one direction for four days from August 21-24 to return the pilgrims to the Gaza Strip in several groups.
EgyptAir company transferred 74,000 pilgrims to the holy lands via 350 flights for this year's Hajj, which took place from August 9 to 14 in Saudi Arabia and hosted 17,000 male and female pilgrims, including 787 Palestinian pilgrims.
Egypt also allowed Palestinians to cross the Rafah border crossing in April to perform the minor Umrah pilgrimage in Saudi Arabia for the first time after a four-year ban.
Due to instability in northern Sinai as a result of numerous terrorist operations in the region, Egyptian authorities halted Umrah for Gazans in 2015. Transit for Hajj was still allowed.
With national security as its top priority, Egypt launched a battle against militants in 2013 and then prohibited Palestinians in Gaza from entering the Rafah crossing to Egypt to perform Umrah.
The responsibility for the crossing lies with the Palestinian Authority (PA) since it regained control of Gaza's border crossings in November 2017 following an Egyptian-mediated reconciliation deal between PA President Mahmoud Abbas's Fatah party and the Hamas movement.
Edited translation from Al-Masry Al-Youm