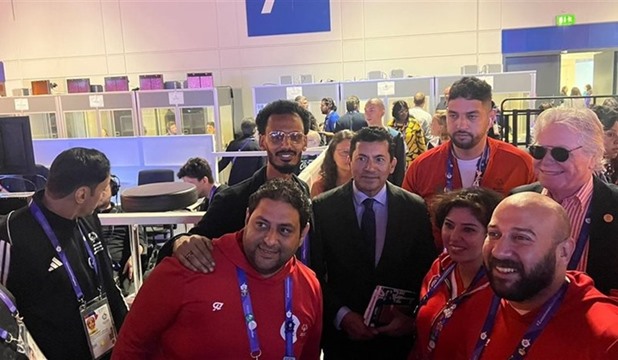 On behalf of Prime Minister Mostafa Madbouly, Minister of Youth and Sports Ashraf Sobhi attended Saturday the Global Forum for Inclusion, the inaugural event of the Special Olympics World Games Berlin 2023.
Set for June 17–25 June, the world's largest inclusive sports event will see the participation of 7,000 Special Olympics athletes and Unified partners from nearly 190 countries, including 20 Arab states, to compete in 26 sports.
The Special Olympics World Games offers people with mental disability an opportunity to compete in a wide variety of sports, to celebrate their achievements, while increasing recognition of their social participation at the global level, Sobhi said in a statement.
A great host of youth and sports ministers and senior officials from all over the globe attended the forum.
Egypt is participating in the competitions with 69 athletes in 15 sports, including: football, basketball, table tennis, tennis, badminton, gymnastics, judo, horse riding, weightlifting, bowling, bocce, cycling, swimming, athletics, and floor hockey.
The first-of-its-kind forum offers an innovative, inclusive and interdisciplinary conference format as part of the Special Olympics World Games, which has its roots in the goals of the UN Convention on the Rights of Persons with Disabilities (CRPD): The "full participation and inclusion of persons with intellectual disabilities in society."