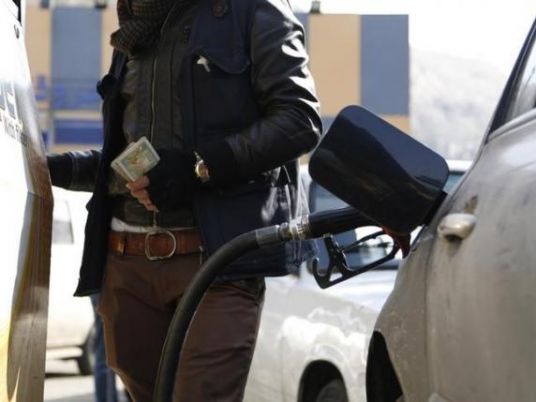 The Ministry of Petroleum and Mineral Resources stated that it aims to convert 50,000 cars to natural gas during the current fiscal year. 33,000 cars were converted in 2018 and 14,000 in 2017.
According to a statement from the ministry on Wednesday, it is currently implementing an integrated action plan to expand the use of natural gas as fuel for cars and to motivate citizens to convert their cars to the dual fuel system "natural gas – gasoline" by offering payment for the switch.
The plan aims to support the vision of the political leadership and the government to replace gasoline and diesel with natural gas in public transport and private vehicles. This goal will also be achieved by building natural gas stations in governorates.
According to the statement, demand for converting cars to gas has increased over the past two years as those who make the switch aim to take advantage of alternative fuel's low cost and high quality compared to those of liquid fuel (gasoline and diesel).
The statement added that the consumption of a cubic meter of natural gas is equivalent to the consumption of a liter of gasoline. Natural gas has a high octane rating of approximately 130.
The statement pointed out that natural gas is one of the most important solutions in regulating the consumption of gasoline and diesel and reducing liquid gas dependency. The use of other fuels also contributes to reducing part of the targeted subsidies for petroleum products and making the best use of natural resources.
The number of vehicles using natural gas currently in Egypt are about 280,000 cars, served by 187 supply stations and 72 conversion centers.
An executive plan has been drawn up for the next three years to construct 54 natural gas and liquid fuel car stations in cities, governorates and main roads, said the statement.
The Ministry has agreed with one of the national companies involved in the marketing and distribution of petroleum products to introduce natural gas supply services in its existing stations, starting with 30 stations within a year for the first stage, the statement added.
According to the statement, the savings achieved from the price difference between gas and gasoline leads to the recovery of costs incurred by car owners to convert their cars within a short period of conversion to natural gas.
The statement praised the SME Development Authority for providing funding for car owners. This funding resulted in the conversion of 34,000 cars at LE172 million.
Edited translation from Al-Masry Al-Youm