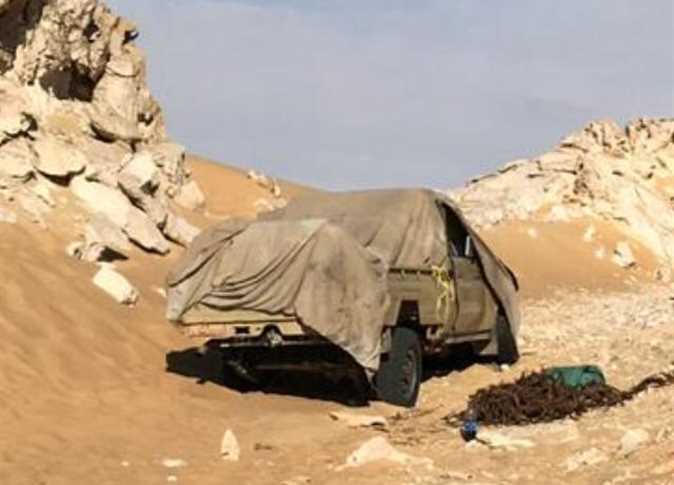 The Egyptian Interior Ministry announced on Saturday that security forces had killed two terrorists involved in an attack on visitors of the Saint Samuel Monastery in Minya, Upper Egypt last month, which killed seven people and injured 19 others.
A statement from the ministry on Saturday said that the tracking of the perpetrators of the incident resulted in locating a camp in one of the mountainous areas deep in the desert near the Dashlout/Farafra Road at the Assiut governorate, where they were hiding from security monitoring.
The statement added that police raided the area in coordination with the armed forces, which resulted in the killing of two terrorist elements and found in their possession three automatic rifles, a pistol, a large quantity of ammunition and field glasses.
The statement added that the forces seized one of the cars used in the terrorist attack and a mobile phone that was previously seized by the terrorist from one of the victims of the attack after their killing.
Legal proceedings have been taken and the Supreme State Security Prosecution is investigating.
The Interior Ministry announced last month that 19 terrorists were killed the day after the Minya attack in clashes with security forces in one of the mountainous areas of the Western Desert of Minya.
Preliminary investigation found that four masked gunmen emerged from a four-wheeled vehicle, attacking visitors in the Western Desert near Edwa City in Minya, and then fleeing the scene.
Edited translation from Al-Masry Al-Youm