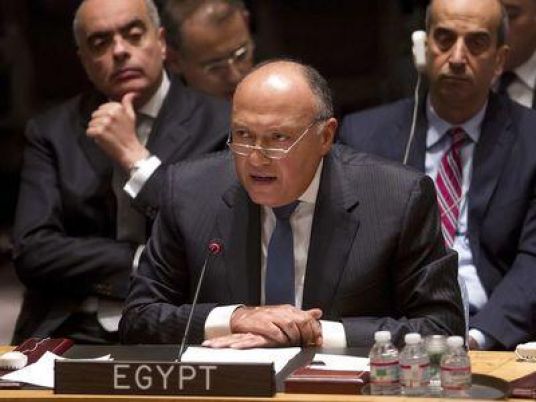 Egypt's Foreign Minister Sameh Shoukry responded on Saturday to statements made by his Turkish counterpart, Mevlut Cavusoglu, predicting that Egypt would collapse if it stopped receiving financial aid.
"The statements included positive clauses, suggesting a desire on the behalf of the Turkish government to improve ties with Egypt, however the speech of the Turkish minister as a whole was bizarre in its contradictory content," Shoukry said in a statement Saturday.
Cavusoglu said Thursday that his country wanted to develop relations with Egypt.
"There was a souring in relations after the coup attempt… Egypt's security is facing serious threats and its economy is going through a serious crisis. If there was no aid today, the whole country would collapse. We don't want that kind of an Egypt, we want a great Egypt," Cavusoglu was quoted as saying by Anadolu news agency.
The Egyptian Foreign Minister said in response, "It is not acceptable that Turkey's Foreign Minister sets the condition for improving bilateral ties as Egypt embracing the Turkish vision with of political developments."
"It is equally unacceptable that the Turkish minister indulges in lengthy evaluation of the economic and social situation in Egypt," Shoukry said.
Tensions between both countries date back to August 2013, when the Egyptian army ousted former president Mohamed Morsi after a popular uprising against Muslim Brotherhood rule.
Turkey rejected what it deemed to be a "coup," and welcomed several leaders for the outlawed Brotherhood on Turkish soil, angering Cairo.
Last month, Egypt rejected a United Nations Security Council resolution condemning the violence and unrest resulting from an attempted military coup in Turkey because it called on all parties to "respect the democratically elected government of Turkey."