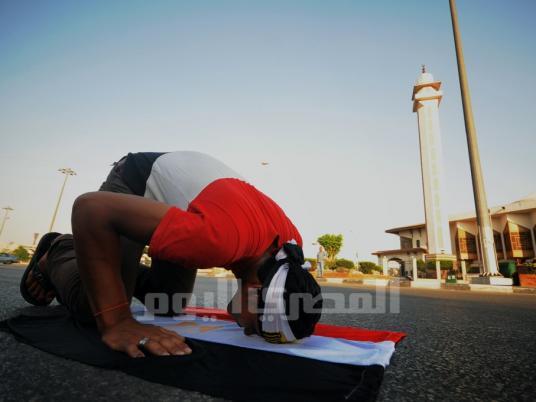 A prominent Egyptian human rights lawyer said on Wednesday that airport security officials had prevented him from flying to France and told him he was under a travel ban.
Malek Adly, a lawyer with the Egyptian Centre for Economic and Social Rights, is part of a team of lawyers suing the government to stop the transfer of two Red Sea islands to Saudi Arabia, a decision that has provoked rare protests by Egyptians.
Adly told Reuters he had been told he was banned from travel but had not been shown any written order. He believed the ban was because of his opposition to President Abdel Fattah al-Sisi's administration.
"They told me I was banned from travel and gave me no reason. First they said there was an arrest warrant and I explained that it had already been carried out and I was released," Adly said.
"Then they said an investigating magistrate had ordered the ban due to my involvement in a case, but there is no case. Whatever it is, it is political."
Security sources at Cairo airport said Adly was banned from travel because he is facing charges of inciting protest against authorities.
Adly was arrested in May this year and charged with attempting to overthrow the regime. A court ordered him released without any bail in August.
Egyptian rights activists say they are facing the worst assault in their history amid a wider campaign to erase the freedoms won in the 2011 uprising that ended Hosni Mubarak's 30-year rule.