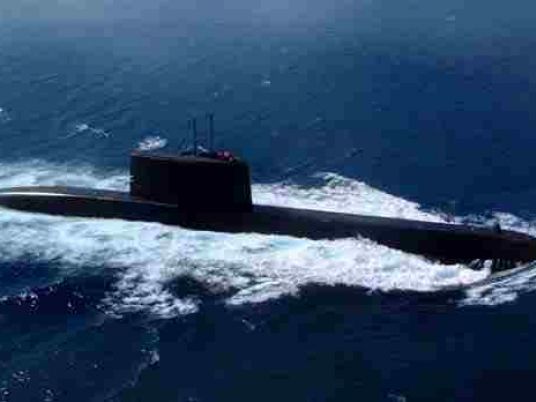 Egyptian Navy Commander in Chief Rear Admiral Osama Mounir Rabie said Thursday it was a day of honour for the Egyptians as the first German-Type 209-1400 submarine was launched.
Speaking to MENA, Rabie added that the submarine was a technological addition to the Egyptian navy and further boosting to its ability to maintain Egyptian national security at sea.
"We are satisfied with the high-tech in the submarine that is an addition to the potentials of the Egyptian naval forces and we can use to protect our borders and coasts," he said.
Egypt had purchased four submarines of the same type.
Some Egyptian navy officers are currently in Germany to receive training on the use of the submarine.
Rabie sent his greetings to President Abdel Fattah El Sisi, the Supreme Commander of the Egyptian Armed Forces, noting the submarine further boosts the Egyptian army's potentials to protect the Egyptian territories and seas.