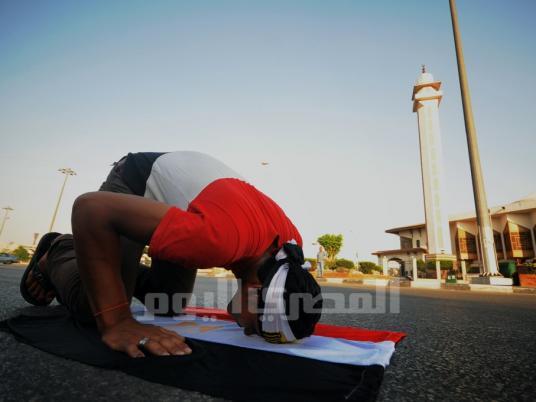 "The population growth rate in Egypt is a dangerous virus that we must get rid of, just like virus-C," said Major General Abu Bakr al-Gendy, Chairman of the Central Agency for Public Mobilization and Statistics (CAPMAS).
Gendy made the comments during a speech at the Scientific Conference of the National Population Council on Sunday, describing overpopulation as a curse that oppresses society due to the lack of spending resources.
He stressed that neither society nor state officials are aware of the seriousness of this problem in Egypt, and that the steps taken to counter it are insufficient.

Residents are the backbone of any state and its real wealth, he explained, and many countries envy Egypt for its population, but the current birth rate is increasing and spells disaster — even suicide — for the country.
Poor areas are the most densely populated, said Gendy, noting that state officials, including those from the Health Ministry do not play their role properly in raising public awareness, especially in rural areas.
However, Maysa Shawky, deputy health minister for population, refused to describe overpopulation as "disaster" and stressed that the high population of Egypt is its greatest wealth, one that should be exploited by improving the demographic characteristics.
Shawky said Egypt's high population represents the nation's hope and its path to a better future.
Egypt's population in January was 90 million people, which reflects a "very big" growth rate in population, Shawky said, in a statement she delivered on behalf of the health minister.
Meanwhile, Tareq Tawfiq, the National Population Council rapporteur, presented statistics on Egypt's population growth, as well as comments on family planning methods.
The population growth from 1996 to 2016 amounted to 48 percent, which means that in two decades the number of people increased by over 30 million, said Tawfiq.


The year 2005 was the golden year for the use of family planning methods, he said.
According to Tawfiq, 33 percent of the population reside in Upper Egypt, and 42.8 percent in the Delta. He added that 45 million people are concentrated in nine provinces, namely: Cairo, Minya, Qena, Beheira, Sohag, Monufiya, Fayoum, Sharqiya, and Kafr al-Sheikh.
Infant mortality rates are the highest in Upper Egypt and the border governorates, he said.
Edited translation from Al-Masry Al-Youm