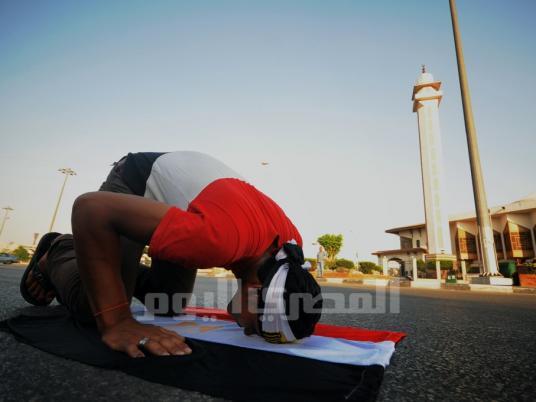 Egypt's success is essential for the world and its stability now is more important than ever, said the head of the US congressional delegation, Senator Lindsey Graham, during his visit to Cairo.
During a press conference in Cairo on Sunday, Graham put his remarks into regional context saying that since his visit to Egypt last year, the situation has deteriorated in both Libya and Syria. He also said that Iran is working to destabilize the region.
The senator noted that the United States — and the world at large — need Egypt to stand strong as a bastion of stability more than ever now, amidst current regional unrest.
During the press conference, Graham said a member of the delegation had met with Egyptian Minister of Defense Sidqi Sobhi to discuss security issues. He underlined that the US delegation backs Egypt to confront threats in Sinai, and in the context of economic and security concerns in the Middle East, looks forward to increased cooperation with Egyptian forces of security and defense.
The senator expressed his support of President Abdel Fattah al-Sisi, affirming that the president is the right man come at the right time to lead Egypt in the war on terror, and to consolidate the rule of law and human rights.
A statement published by the American embassy on April 2 read, "The US Embassy in Cairo is pleased to welcome a United States Congressional delegation to Egypt for meetings April 2 – 3, led by Senator Lindsey Graham. Delegation members plan to meet with President Sisi and Minister of Defense Sedky Sobhy to discuss shared interests related to security, stability, and the fight against terrorism".
According to the statement, the delegation were scheduled to visit projects implemented by the United States Agency for International Development (USAID), designed to protect Egypt's cultural heritage and support its economic development.
Senator Graham chairs the Subcommittee of Foreign Operations for the US Senate's Committee on Appropriations and is also member of the Senate's Armed Services Committee.