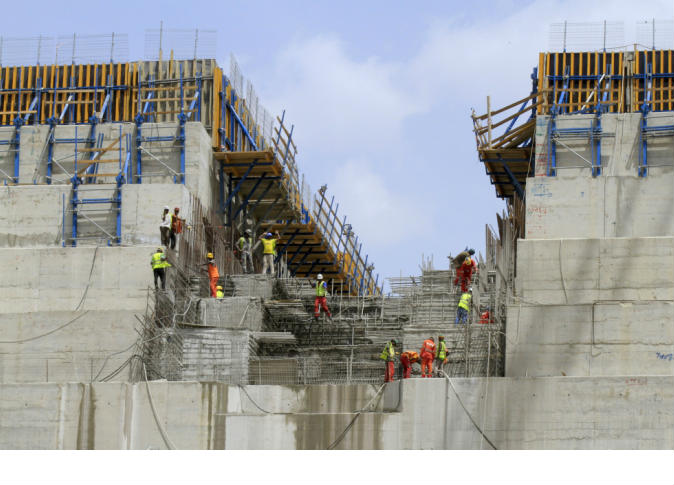 Egypt hopes to reach an agreement with Ethiopia and Sudan to reduce the impact of the Grand Ethiopian Renaissance Dam (GERD) for the country, in a way that preserves Egyptian rights in accessing the River Nile, Minister of Water Resources and Irrigation Mohamed Abdel Ati said on Tuesday.
Abdel Ati added that diplomatic efforts were taking place between the three countries' foreign ministers in pursuit of a mutual solution in the interests of all.
In statements made on the sidelines of the 3rd Mediterranean Water Forum, Abdel Ati said Cairo did not oppose the establishment of any dams in countries where the Nile runs, unless it harmed Egypt's interest. Such projects must be agreed upon.
He pointed out that Egypt hopes to shift from its current position of simply cooperating with countries and international institutions, to actively participating, in order to benefit from water resources in the region.
He also explained that Egypt, in cooperation with the Nile Basin countries, is working on an ambitious project for a river navigation connection through the River Nile, as well as strengthening economic ties between all countries in the Nile Basin, between Alexandria and Lake Victoria.
Edited translation from Al-Masry Al-Youm