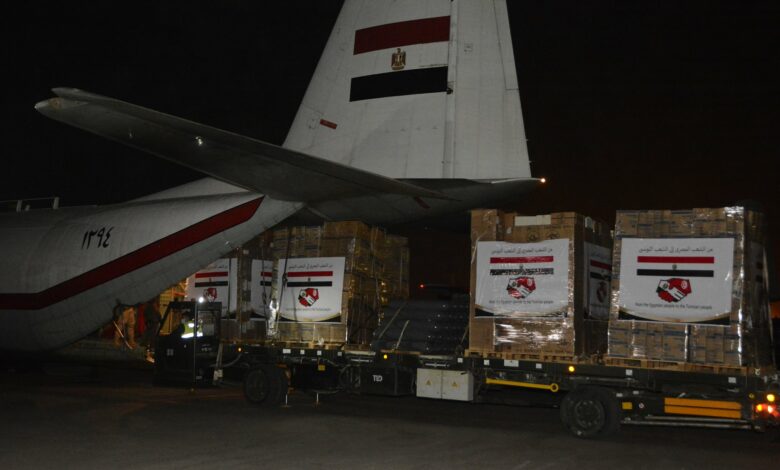 Egyptian Minister of Health and Population Hala Zayed announced on Saturday the dispatch of 31.566 tons of medical aid to Tunisia, to support its healthcare sector as it struggles to combat the coronavirus pandemic.
In a statement, Zayed said that this aid was sent under the directive of President Abdel Fattah al-Sisi and falls within the framework of Egypt's keenness to deepen and strengthen relations with Tunisia.
Ministry spokesperson Khaled Megahed added that the aid shipment, which primarily consisted of medical supplies, was sent to aboard two military planes, in coordination with the Egyptian Armed Forces.
The aid shipment includes 1,500 doses of Remdesivir to treat patients with coronavirus, 300 medical oxygen cylinders, 300 oxygen regulators, as well as 200,000 facemasks, 20,000 high-efficiency facemasks, 20,000 latex glove boxes, and 100 Pulseoxymeter devices to measure oxygen saturation in the blood.
The shipment also includes: 20 solution pumps, 20 solution syringes, 20 suction cups, 40 monitors, and 10 devices for generating oxygen "High Flow Nozzle".
Megahed stressed the continuation of medical aid support flights between Egypt and Tunisia in order to support the latter's healthcare system, in accordance with President Sisi's directive.
Edited translation from Al-Masry Al-Youm